About the Blumenbuch
Rudolf Koch's and Fritz Kredel's remarkable Blumenbuch [The Flower Book] was published several times between 1929 and 1942, from pocket book editions to precious volumes and portfolios, involving many collaborators, printers and publishers like Mainzer Presse, Ernst-Ludwig-Presse in Darmstadt and Insel-Verlag, Leipzig. The essay by Jérôme Knebusch compiles a detailed chronology of the different editions and presents rare and unpublished material from the archives of the Klingspor Museum, Offenbach am Main.
About the Blumenbuch is the first of the Poem Pamphlet series edited by Alice Savoie and Jérôme Knebusch.
English texts
20 pages, 12×20 cm
Offset print on uncoated paper
Glossy UV varnish
Saddle stitch binding
2020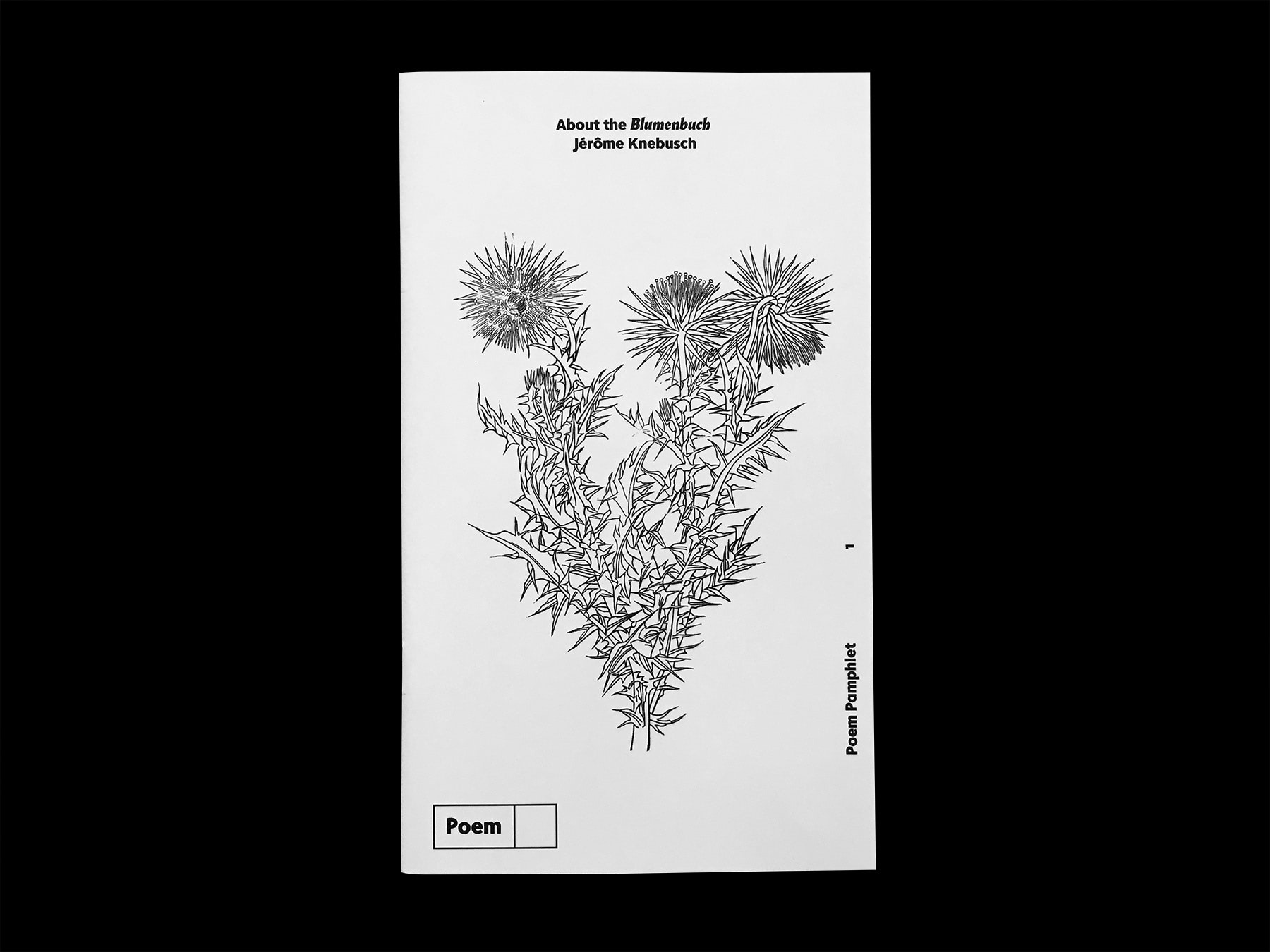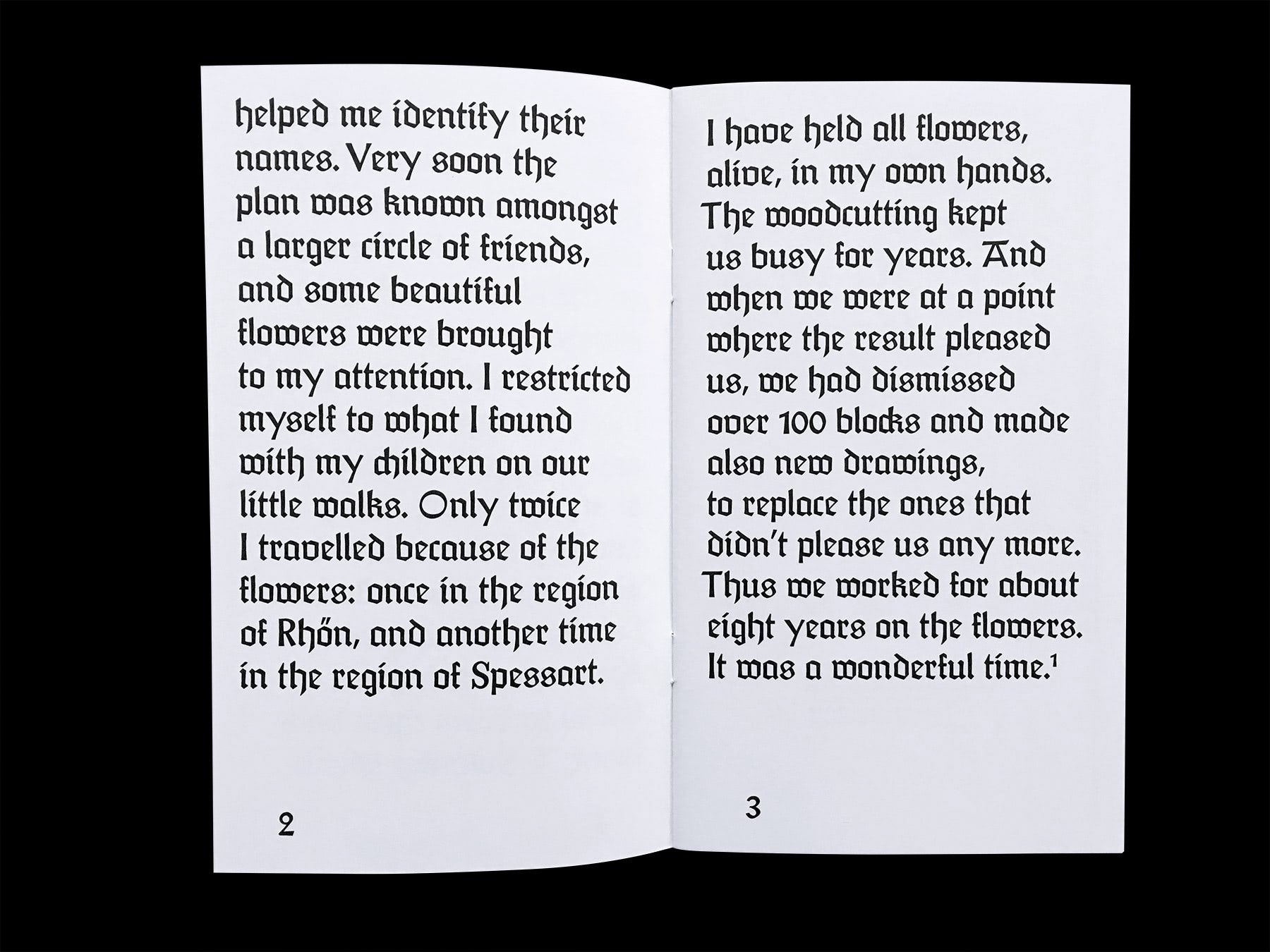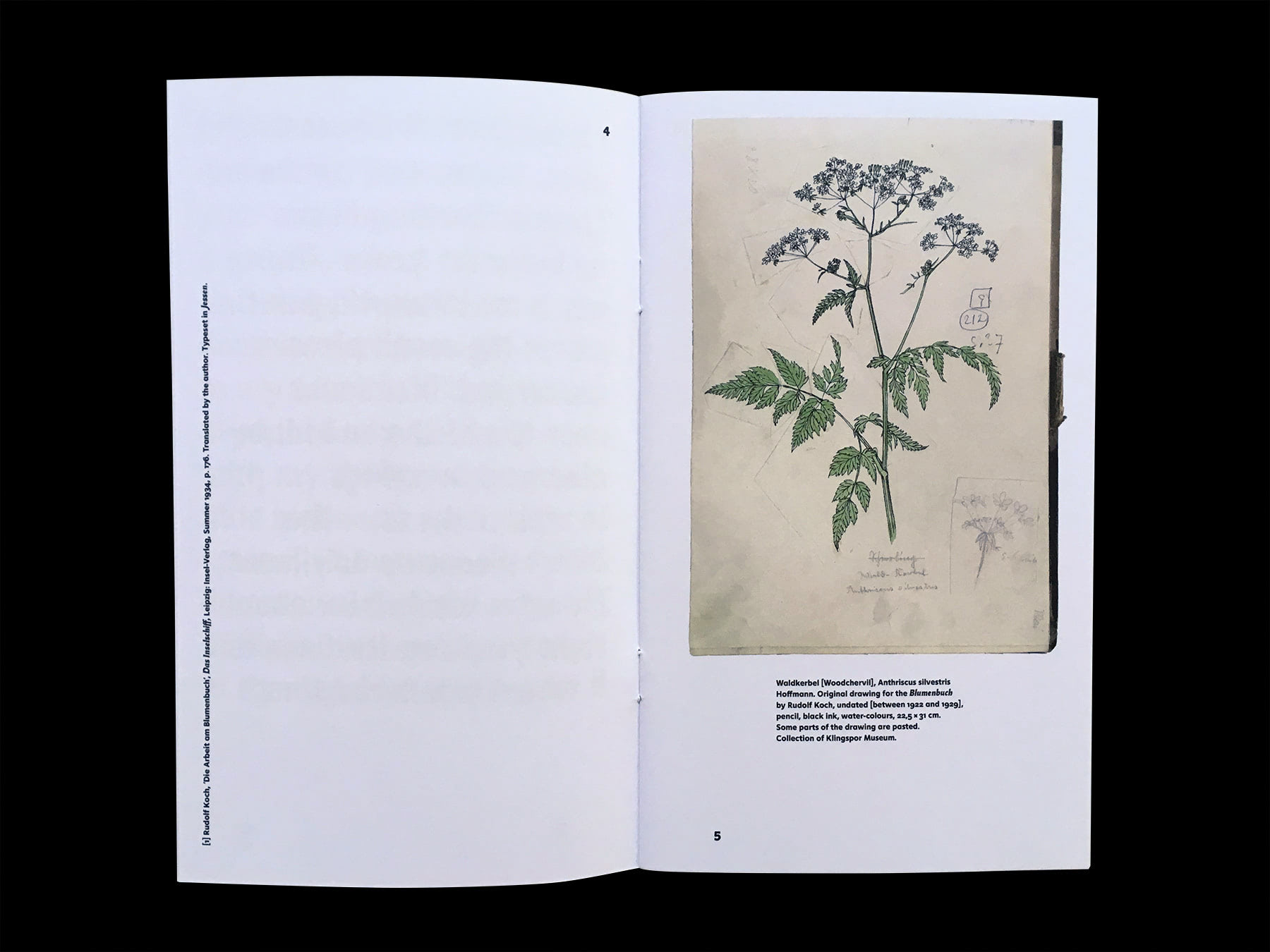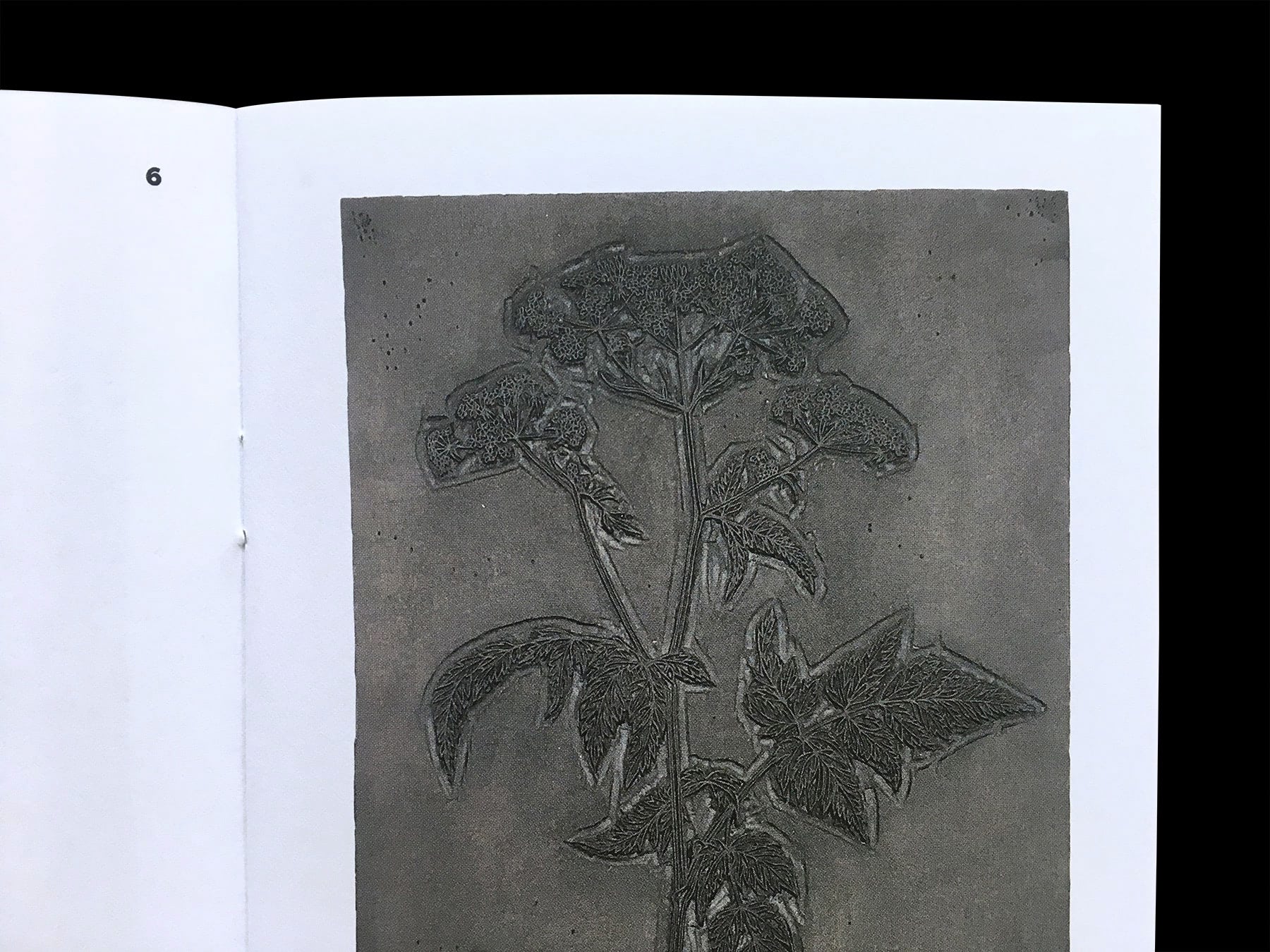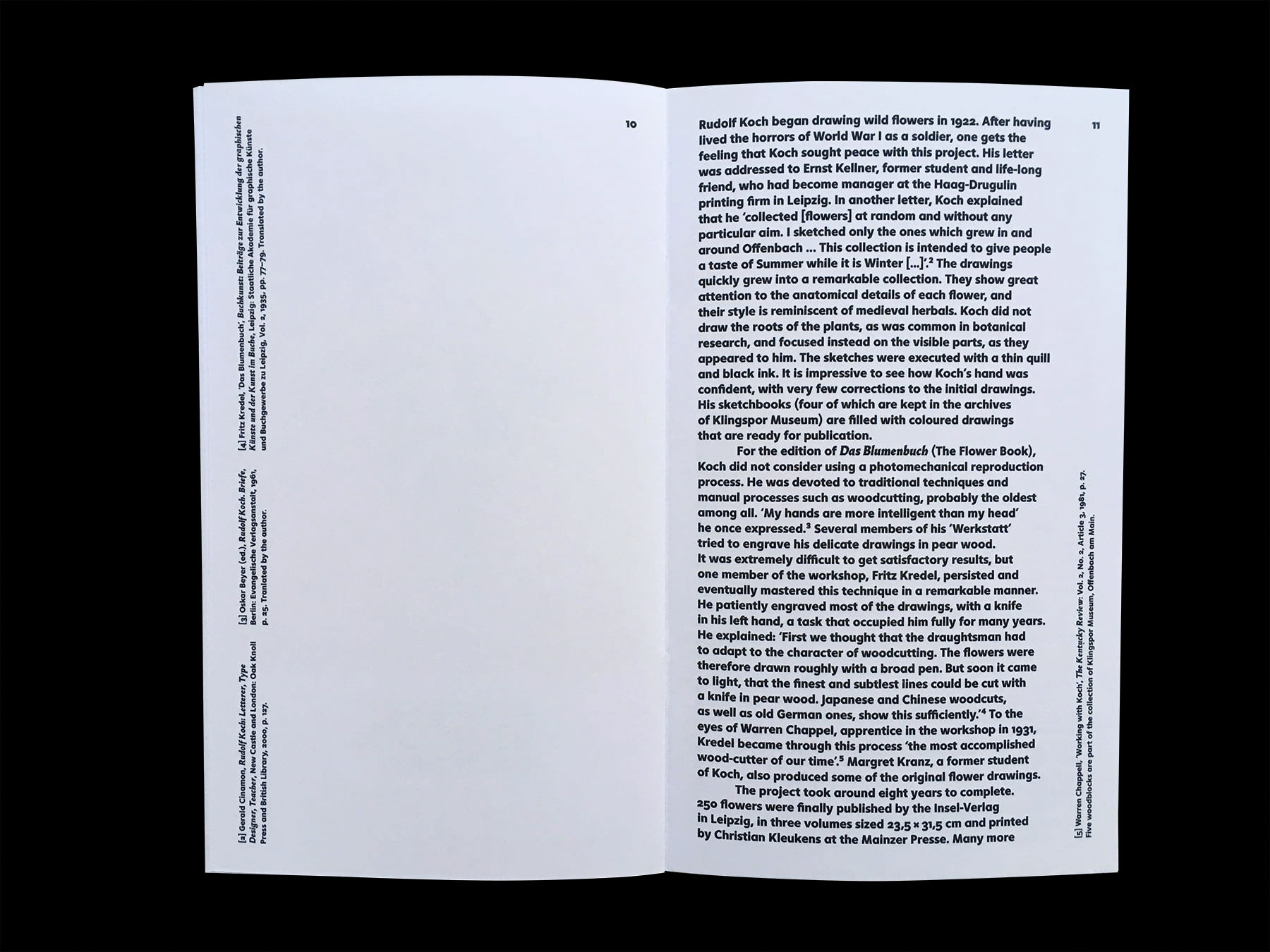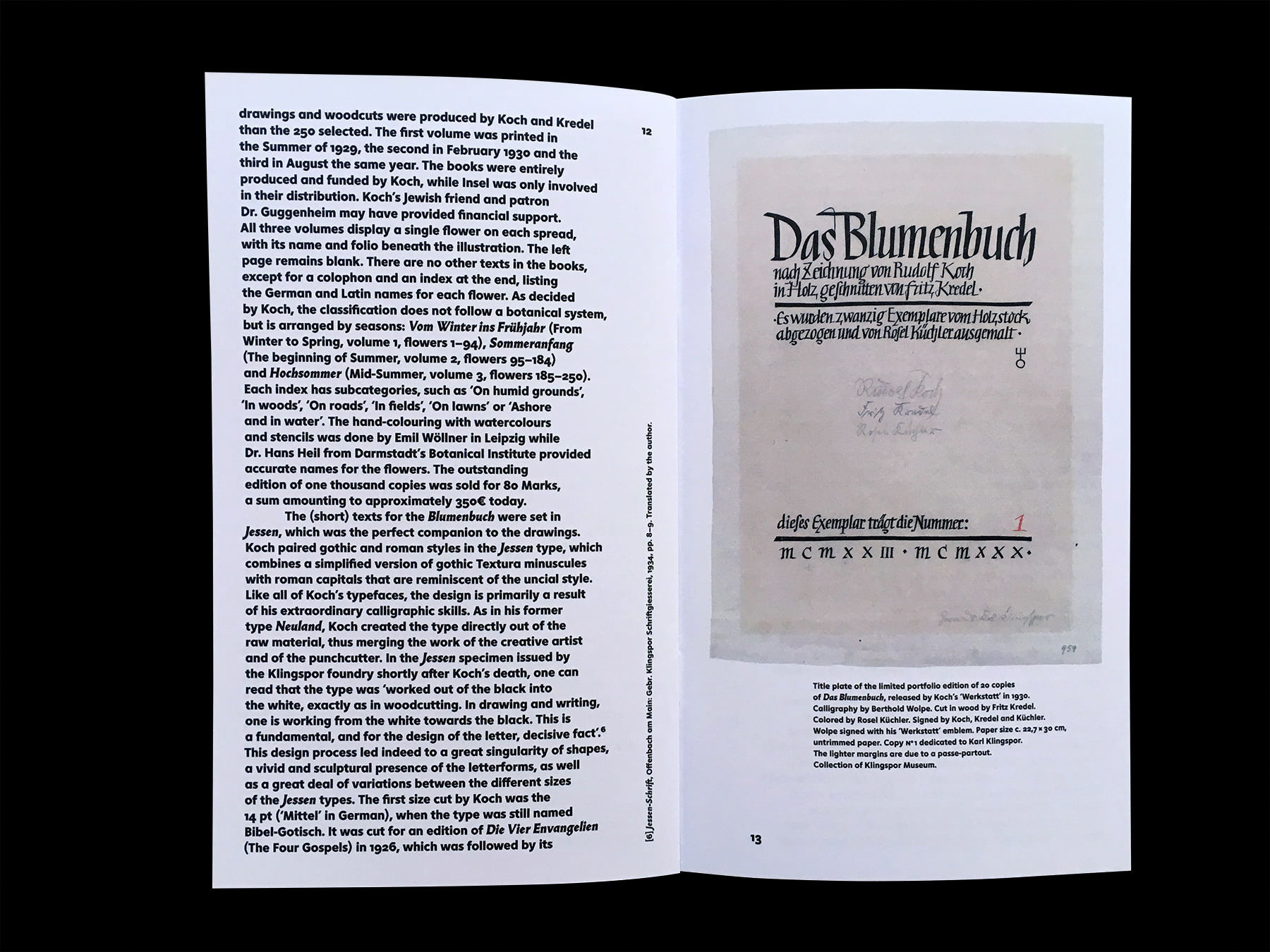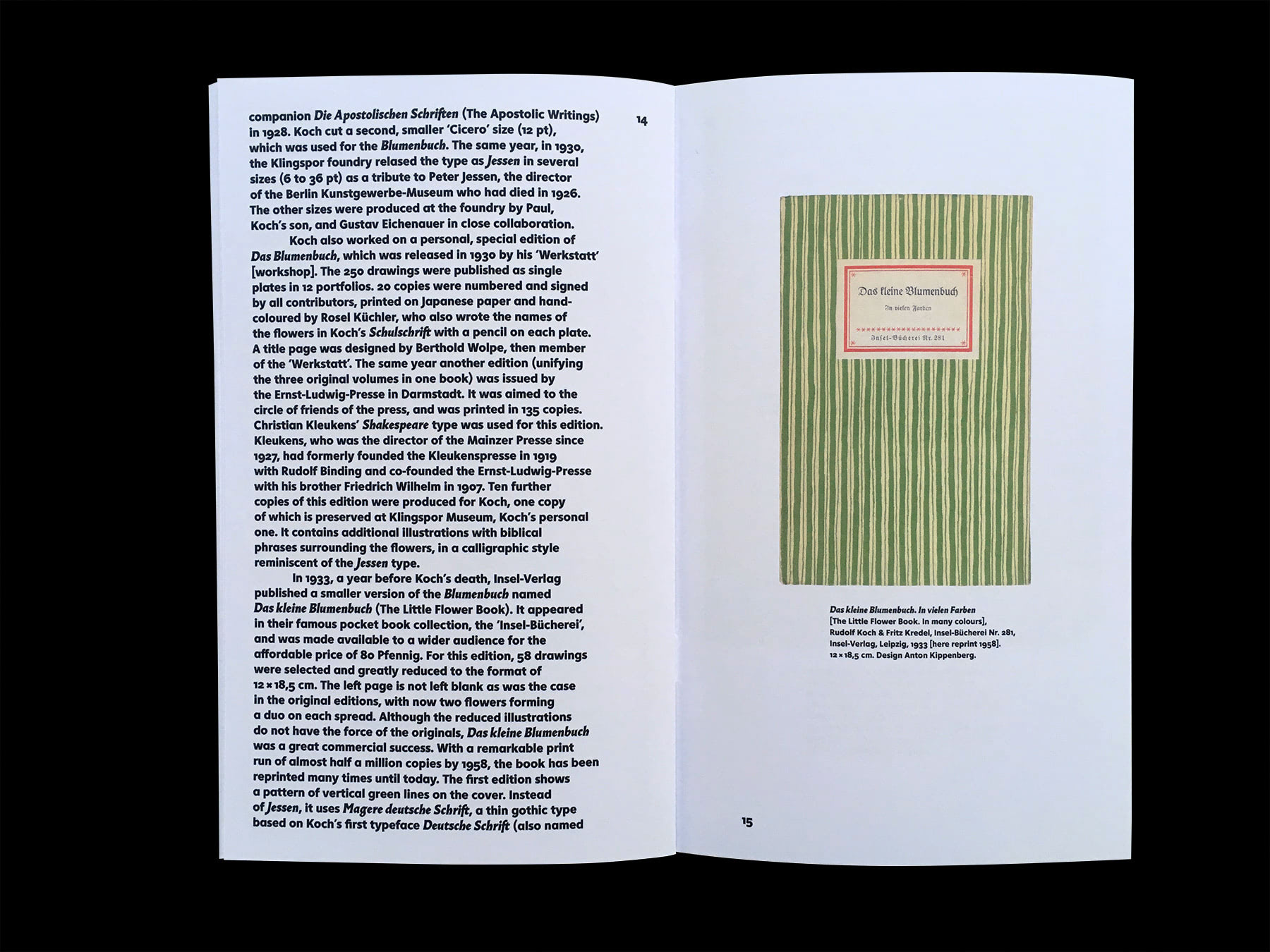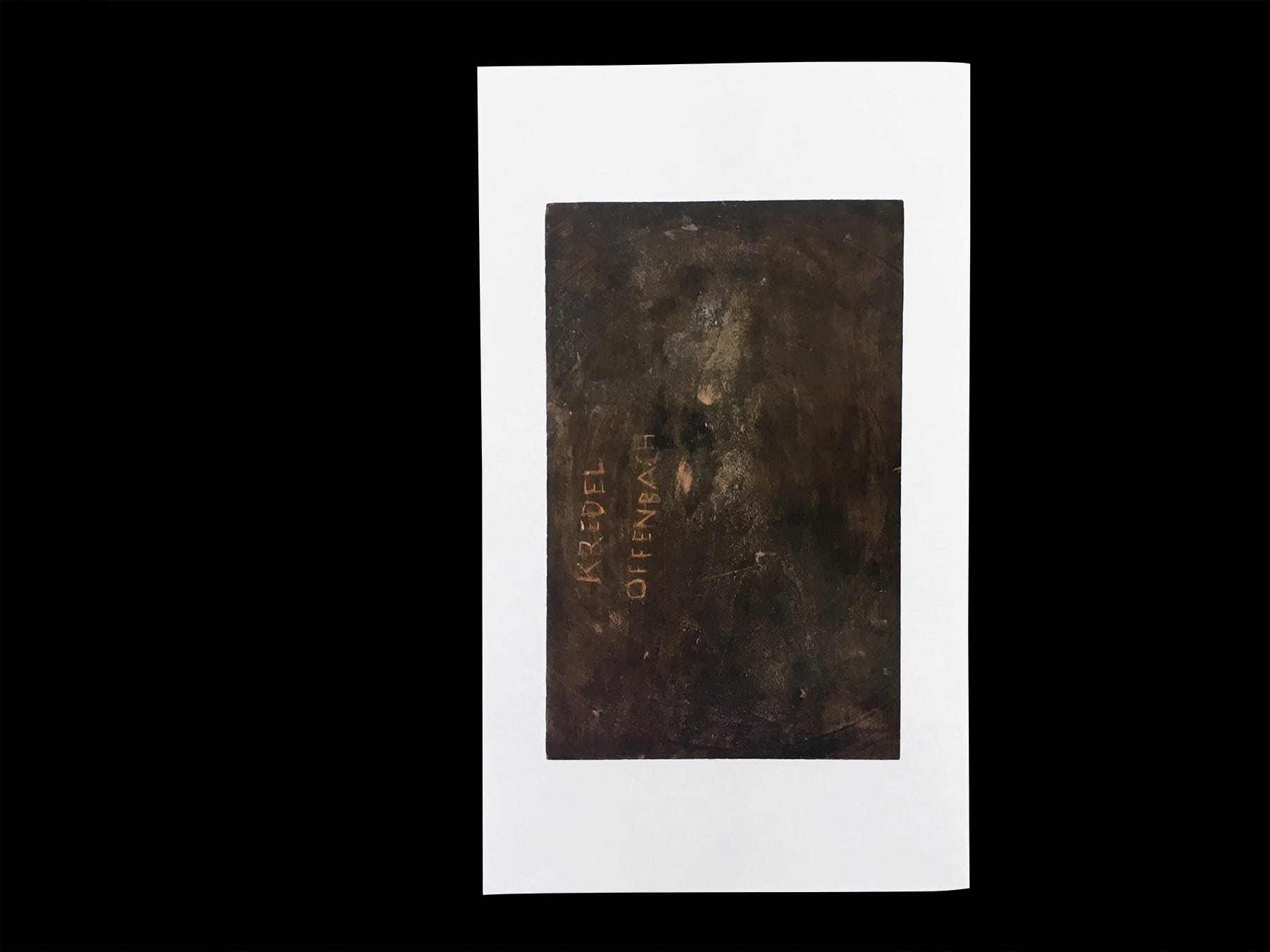 buy