Gotico-Antiqua, proto-roman, hybrid
The poster presents full glyph sets of typefaces which are characterized by a tension between gothic and roman forms, in the transitory period of 1459-1482 when the first humanistic letterforms were translated into type, and, 400 years later, when some of these atypical types were revived by Private Presses in England and Germany – before they went once more largely forgotten.
Based on collective workshops between 2015 and 2019 in eleven design schools and libraries in France, Germany and Italy, Alexis Faudot and Rafael Ribas collected the sources of fifteen typefaces and revived them digitally. The poster was released at the occasion of the 'Gotico-Antiqua, Proto-Roman, Hybrid. 15th century typefaces between gothic and roman' exhibition and symposium in Nancy 2019 at Atelier National de Recherche Typographique, which hosted also the research programme.
Typefaces by Johann Fust & Peter Schöffer, Konrad Sweynheim & Arnold Pannartz, Johannes & Vindelinus de Spira, Johann Zainer, Johann Parix, Adolf Rusch (The printer with the R-Bizarre), the Au Soufflet Vert workshop, Adam Rot, Emery Walker, Edward Prince, St John Hornby, Sidney Cockerel, Harry Kessler, Edward Johnston, Rudolf Koch.
The poster is part of the collection of Letterform Archive, San Francisco, Klingspor Museum, Offenbach am Main, Gutenberg Museum Mainz and Bibliothèque nationale de France, Paris. The typefaces were released as Open Source fonts (find the download link below).
A1 poster [59,4×84,1 cm]
Offset print on 170 gr uncoated paper
Limited edition of 100, numbered
Shipped unframed
2019
Buy the poster and the Gotico-Antiqua book together and save 10€.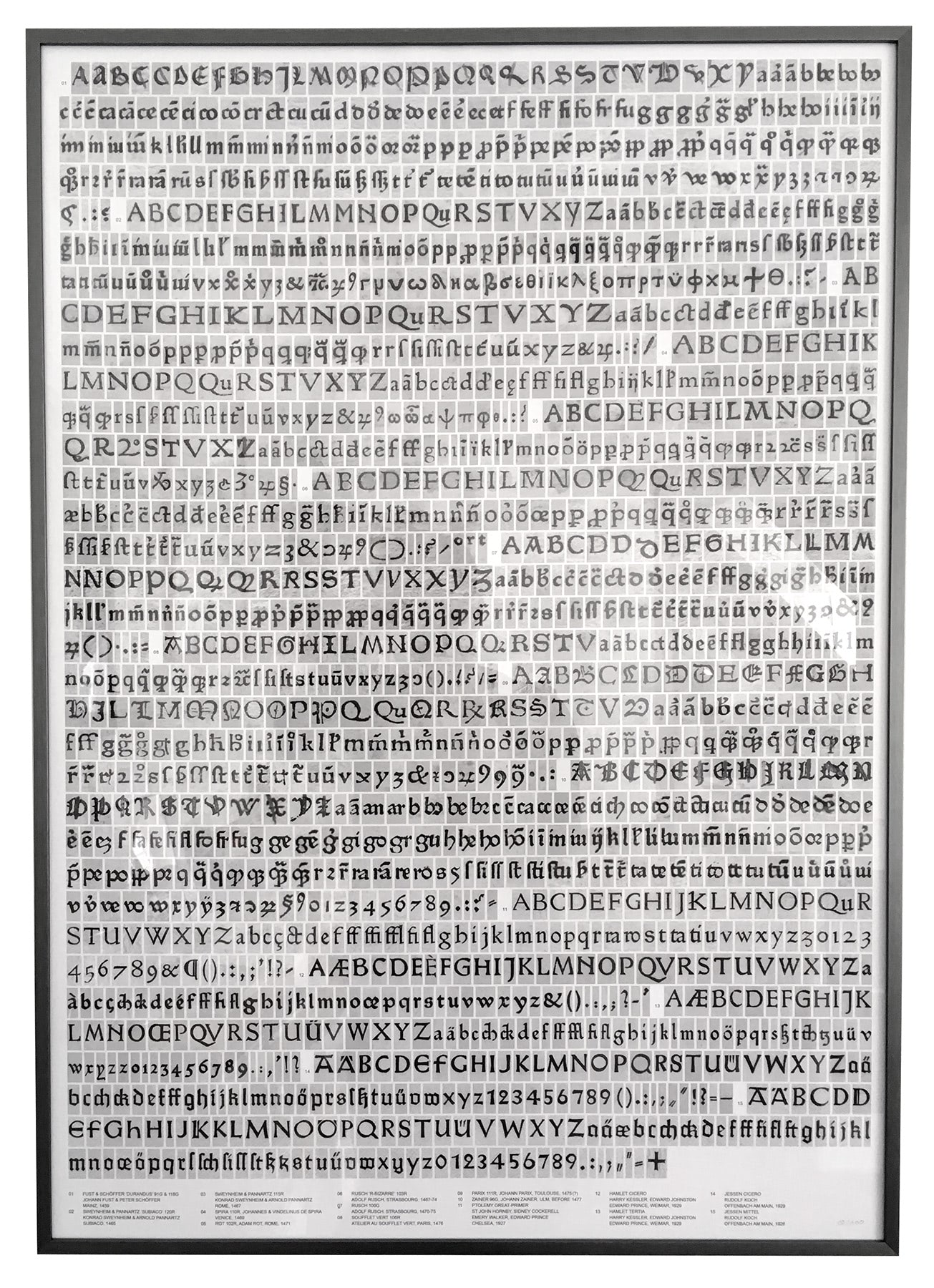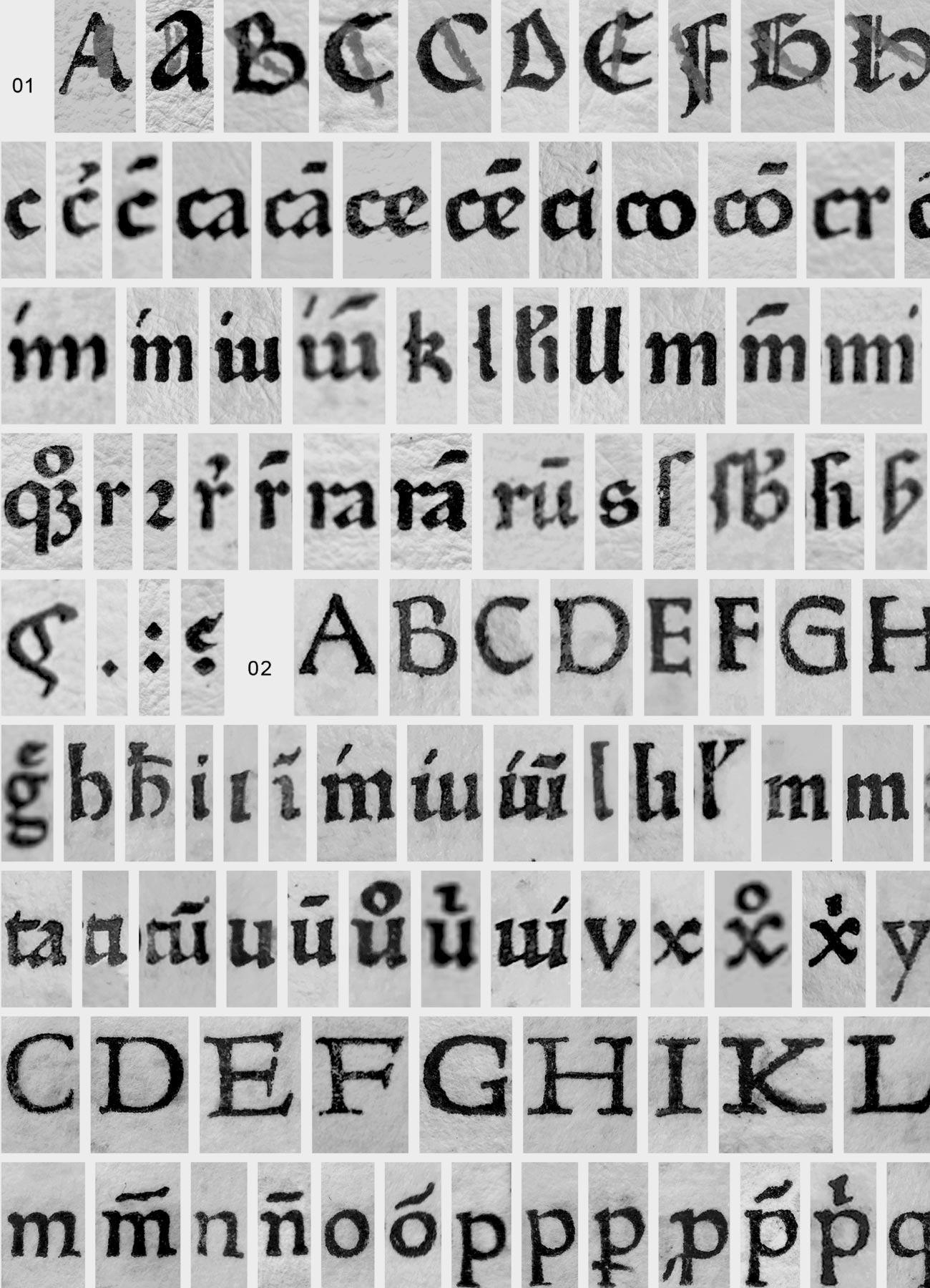 buy