Reviving Ange Degheest
From metal type to phototypesetting, from the typewriter to the Minitel, and from engraving to dry-transfer lettering, the typographical work of Ange Degheest (1928-2009) testifies of the numerous technical changes the printing and telecommunication sectors went through during the second half of the twentieth century. Ange Degheest's story is remarkable and a perfect illustration of the technical odyssey that took place throughout the twentieth century. Yet it is astonishing and disturbing to realise that, in spite of the quality and diversity of her lettering and type design work, her name has been forgotten amongst the list of those who have shaped the history of typography to this day.
Reviving Ange Degheest was collectively written in Benjamin Gomez's type design class at EESAB Rennes by Eugénie Bidaut, Oriane Charvieux, Anaïs Déal, Luna Delabre, Camille Depalle, Mandy Elbé, Justine Herbel and May Jolivet. Afterword 'Ange Degheest, a female ghost of France's type history' by Alice Savoie. Edited by Alice Savoie and Jérôme Knebusch in the Poem Pamphlet series.
English texts
24 pages, 12×20 cm
Offset print on uncoated paper
Glossy UV varnish
Saddle stitch binding
2022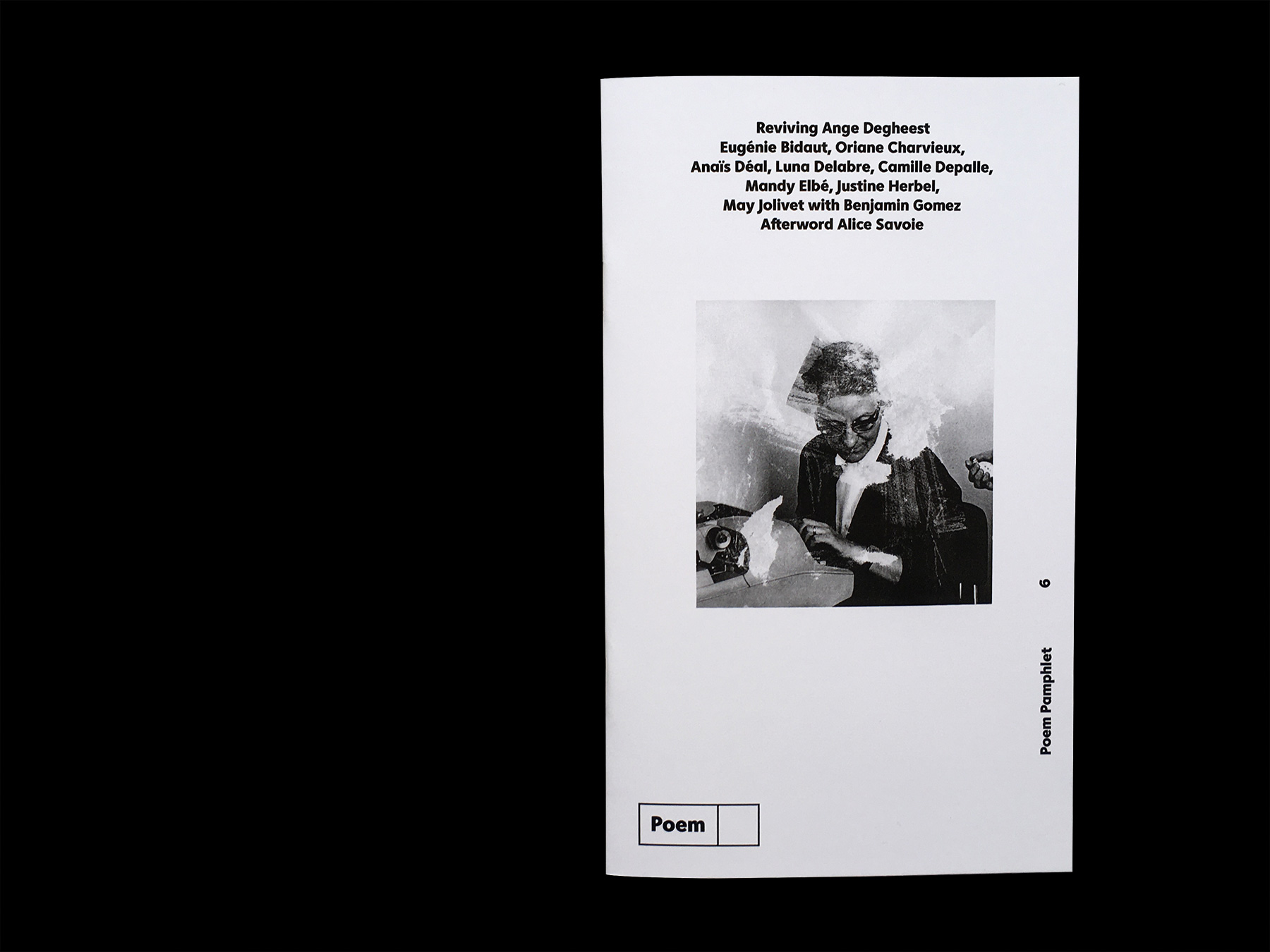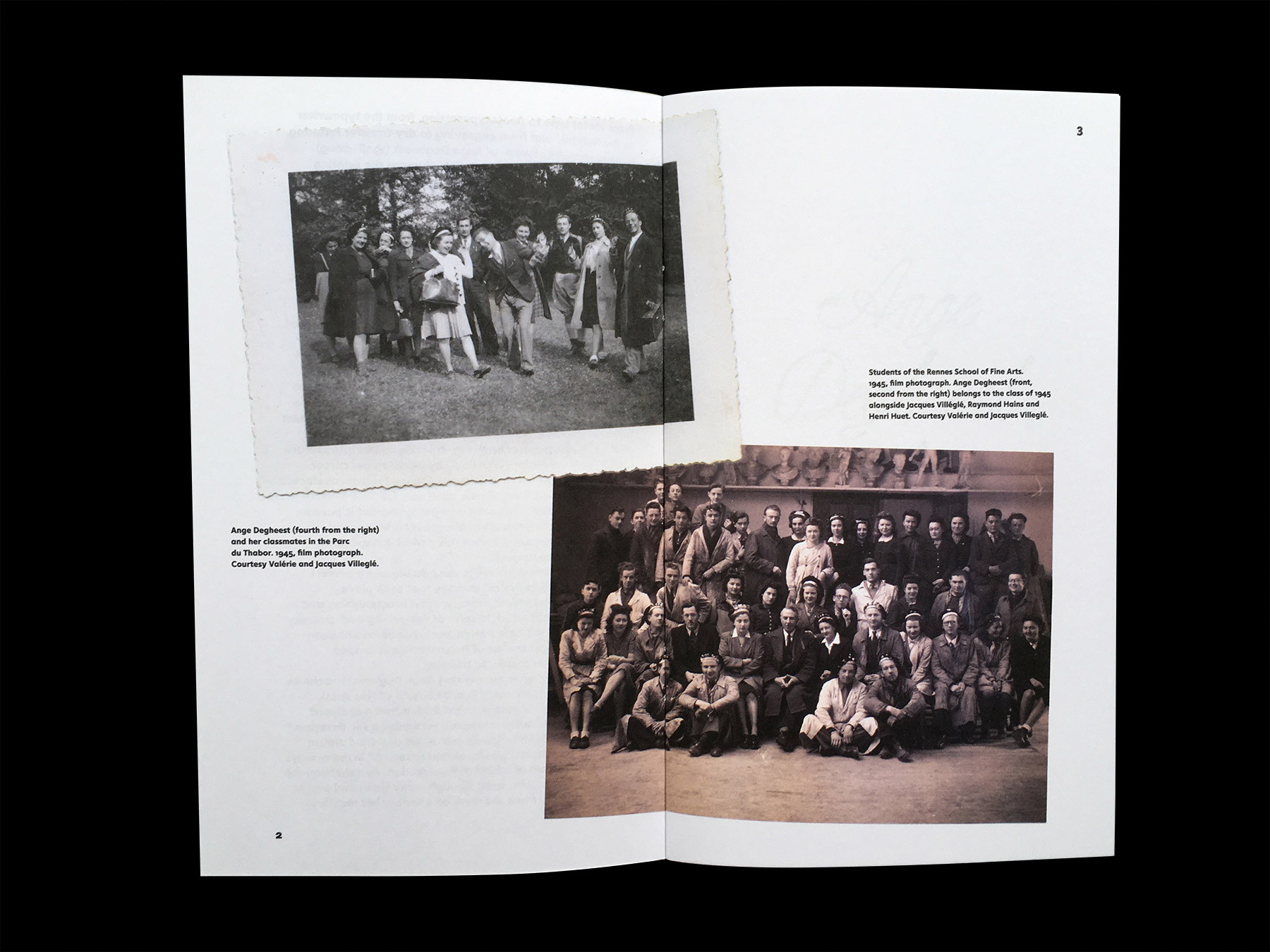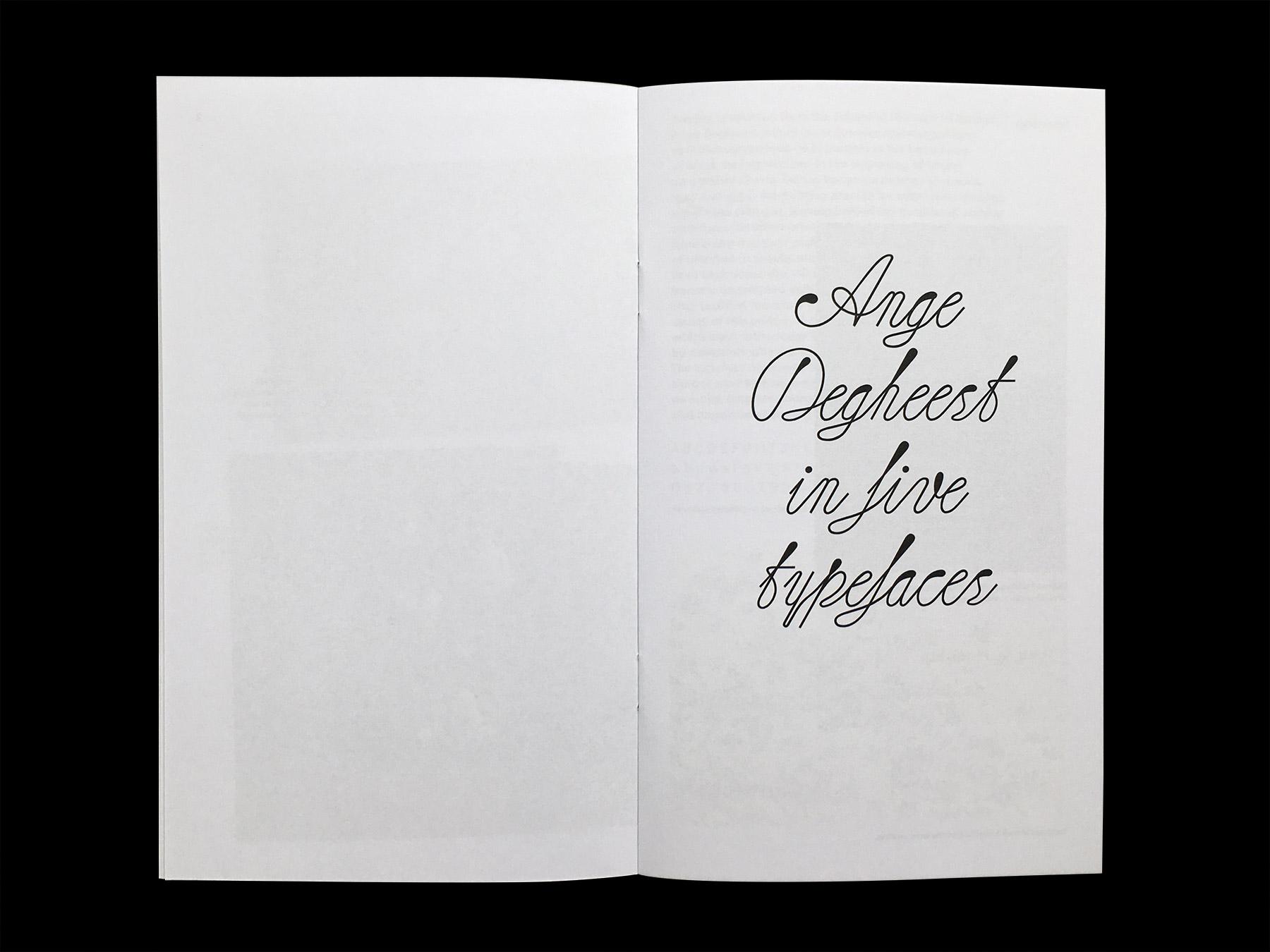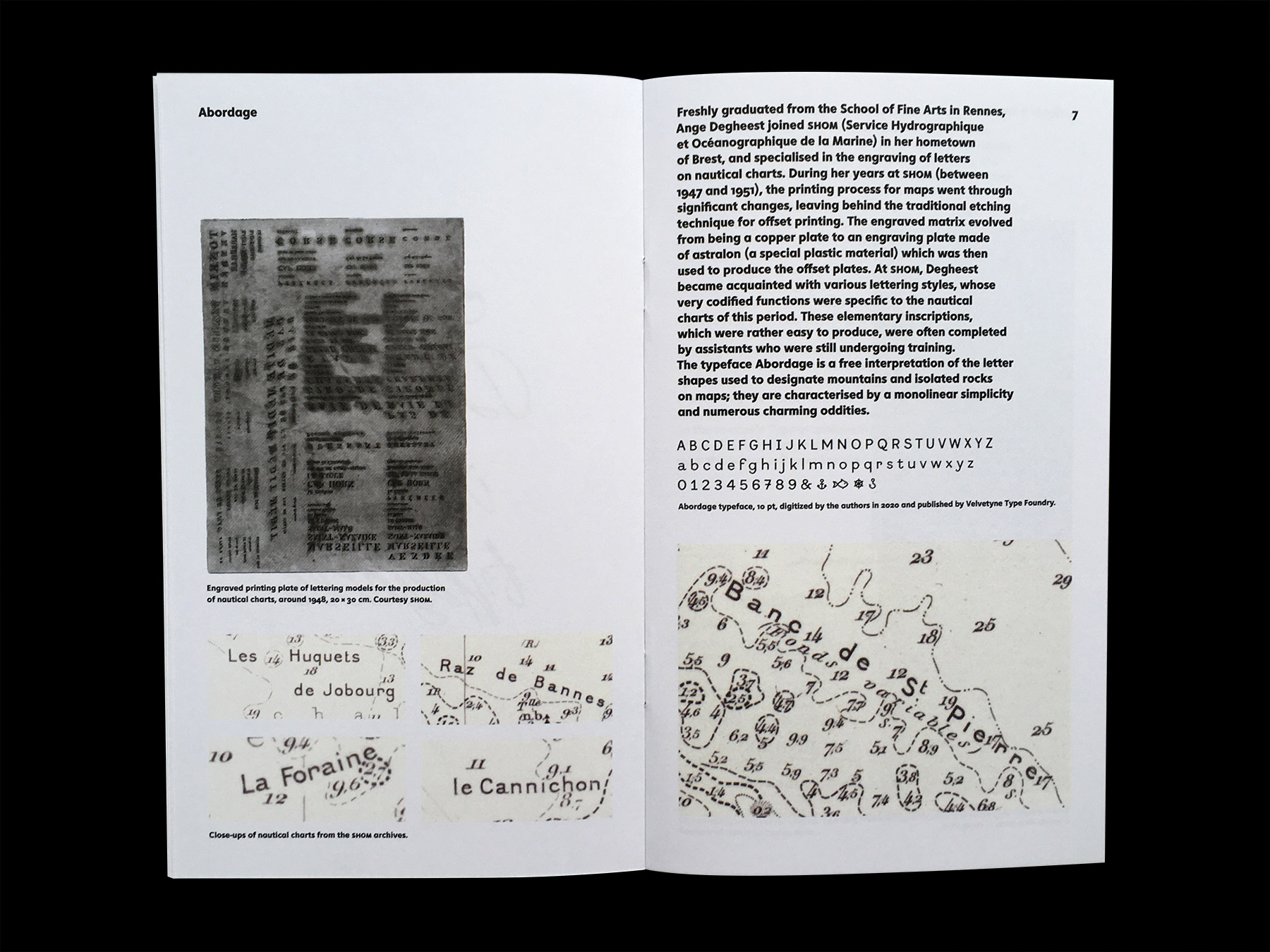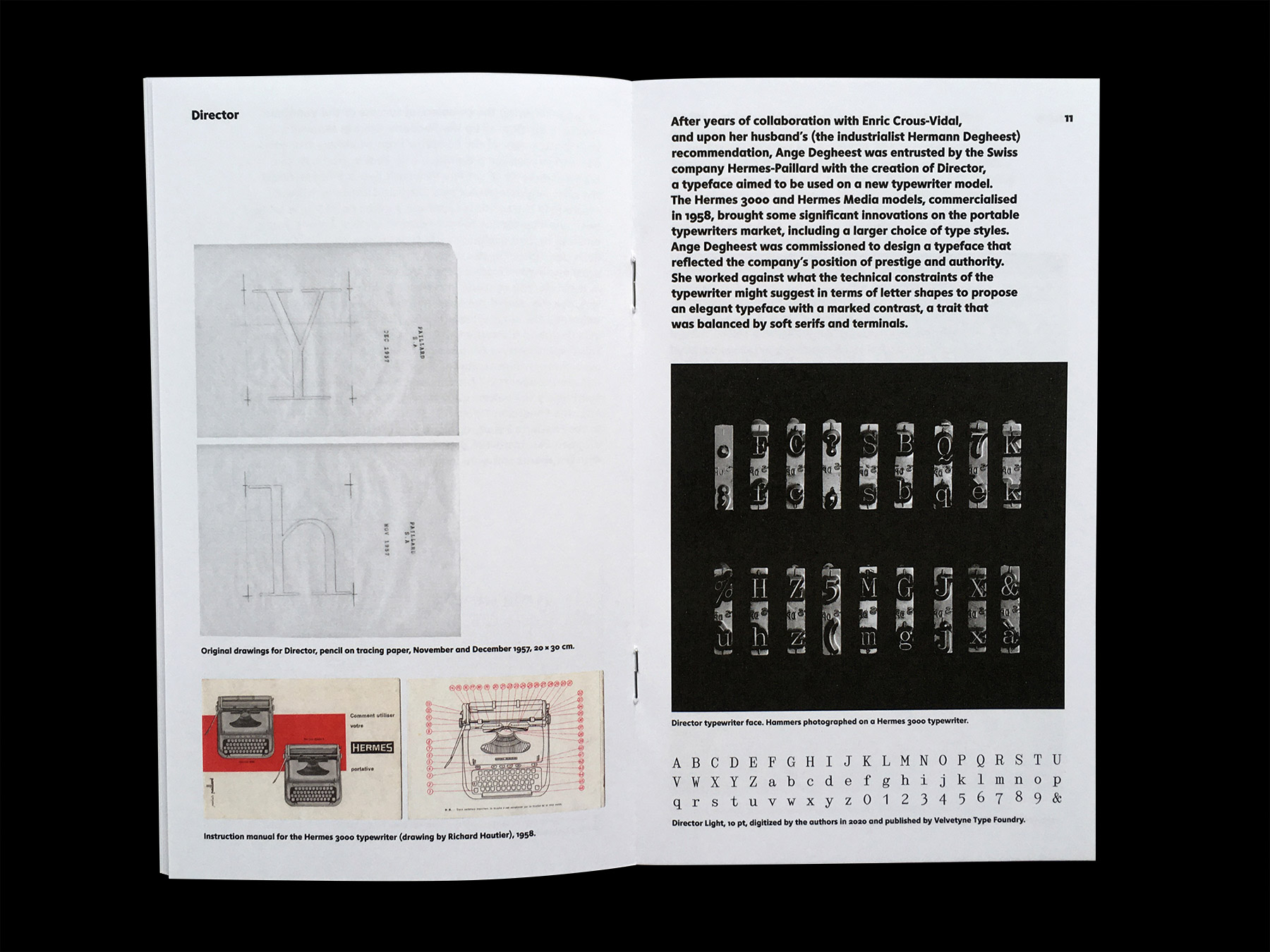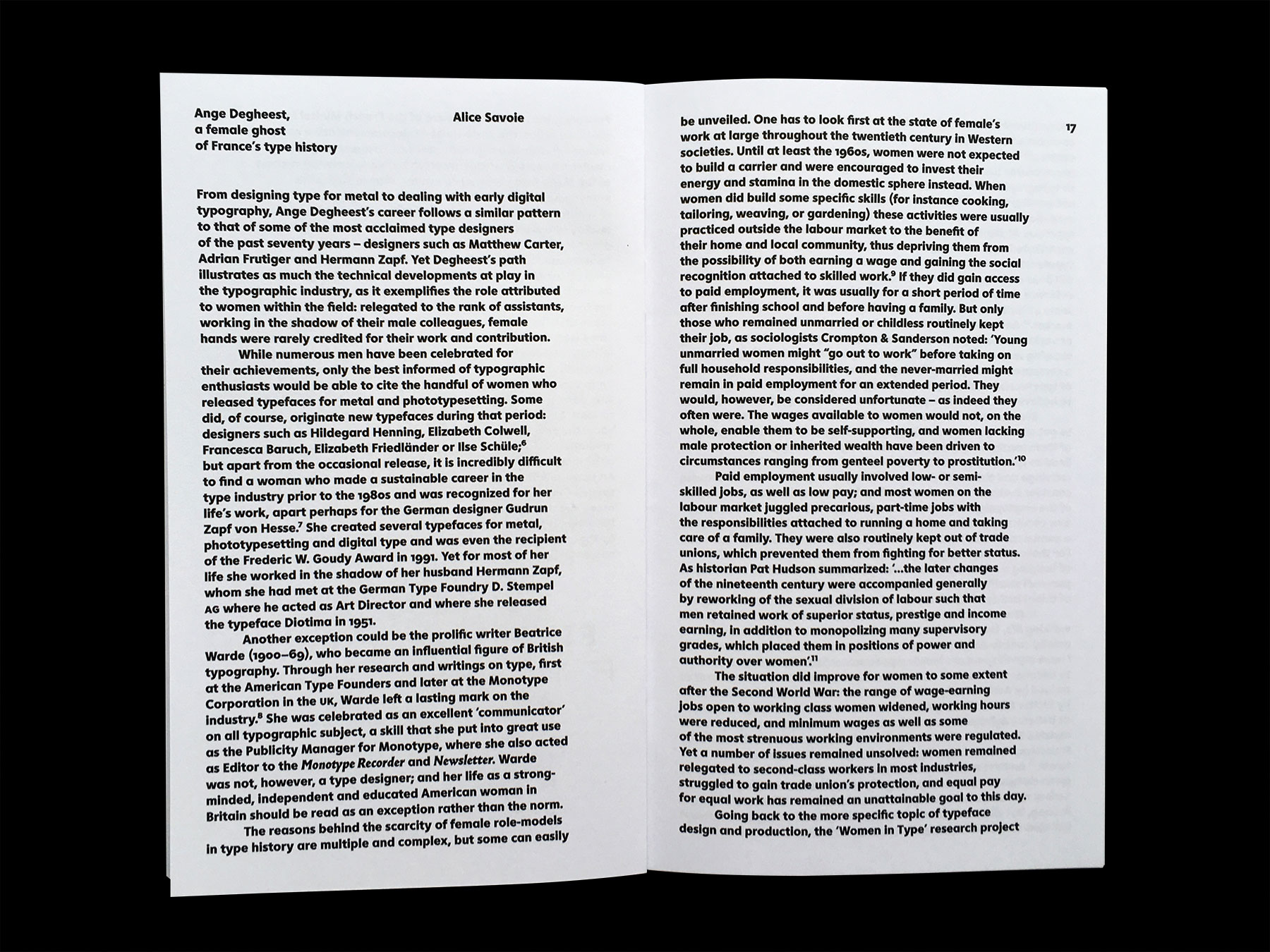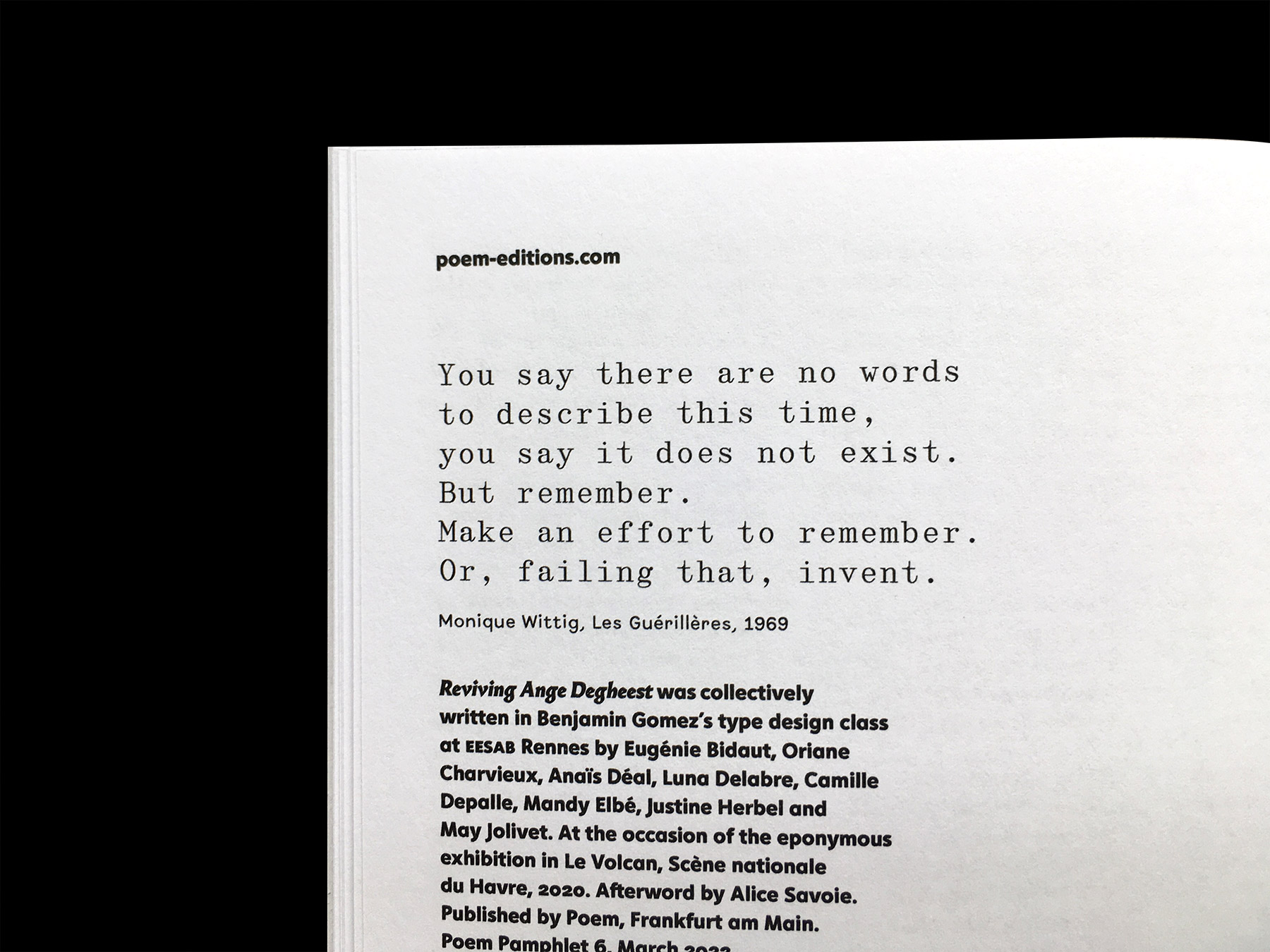 buy