Zeitlinie
Zeitlinie – Synchronoptische Weltgeschichte & Urformen der Kunst is an artist book by Randi Nygård made in three unique copies.
Synchronoptische Weltgeschichte [Synchronoptic World History] by Arno and Anneliese Peters is a visual presentation through a socialist perspective of the history of civilization from 1000 BC until today. It was first published in 1952 by Universum-Verlag, Frankfurt am Main. The edition Nygård has used is from 1965. Urformen der Kunst [Art Forms in Nature] by Karl Blossfeldt is a founding work of the Neue Sachlichkeit aesthetic. Rigorous, formal photographs of plants were initially produced as teaching material for Blossfeldt's courses in Berlin, they were projected and had to be copied with a sharp 'ligne claire' drawing. The book Urformen der Kunst was published in 1928 by Ernst Wasmuth Verlag in Berlin. A year later, the book was published in New York. Blossfeldt became famous overnight and his work had great influence on the modern art movement. For Zeitlinie, Nygård has used a pocket book edition of 1982.
Nygård's works often depart from scientific facts, hypothesis or poetic relations. In Zeitlinie [Line of Time], she has juxtaposed abstract timelines and organic plant forms. The two books are inextricably linked by cutting into their layers, following the outlines of figures and patterns. In the intersections between the flat and the spatial, the figurative and the abstract, the scientific and poetic, there is a wish to see the world in a more open and interconnected manner.
28×33,5 cm | 12×17,5 cm
Gold embossed title on spine and cover
3 unique copies + 2 AP
Certificate of authenticity, signed by the artist
2021
The Synchronoptische Weltgeschichte can be consulted at a third of its pages, starting with the 1st century until 1965.
Free worldwide shipping. Quality packed and sent with tracking and insurance.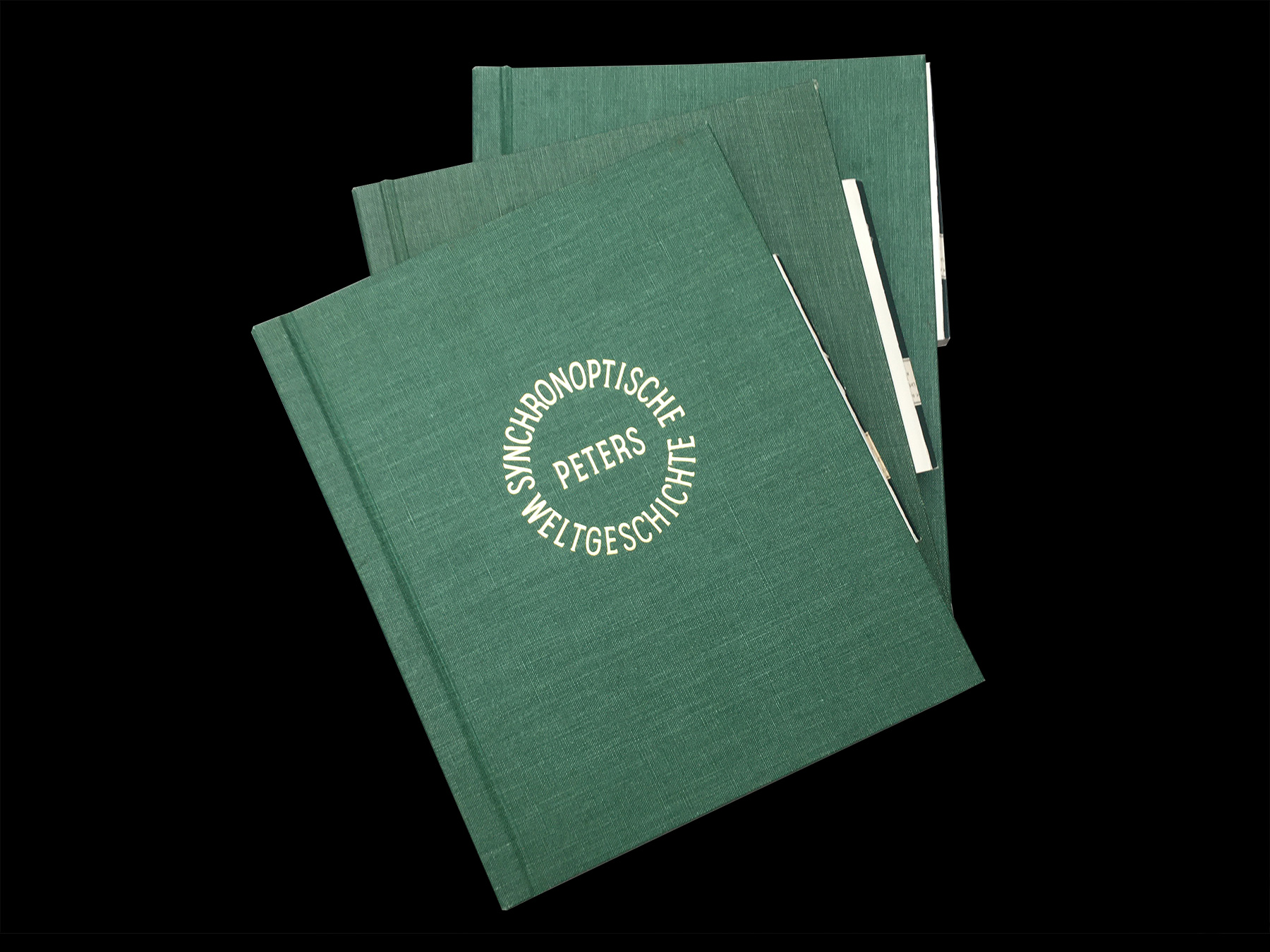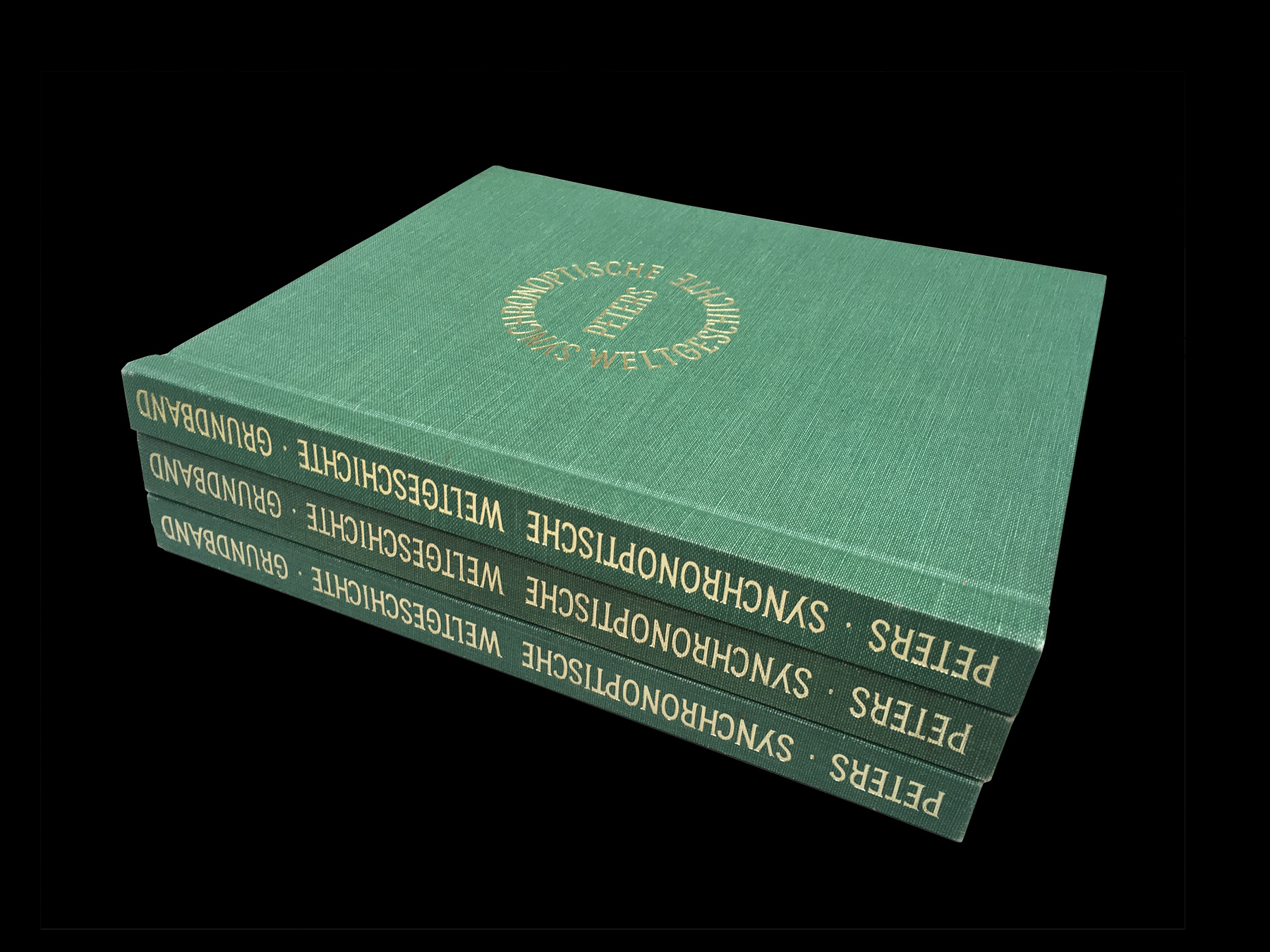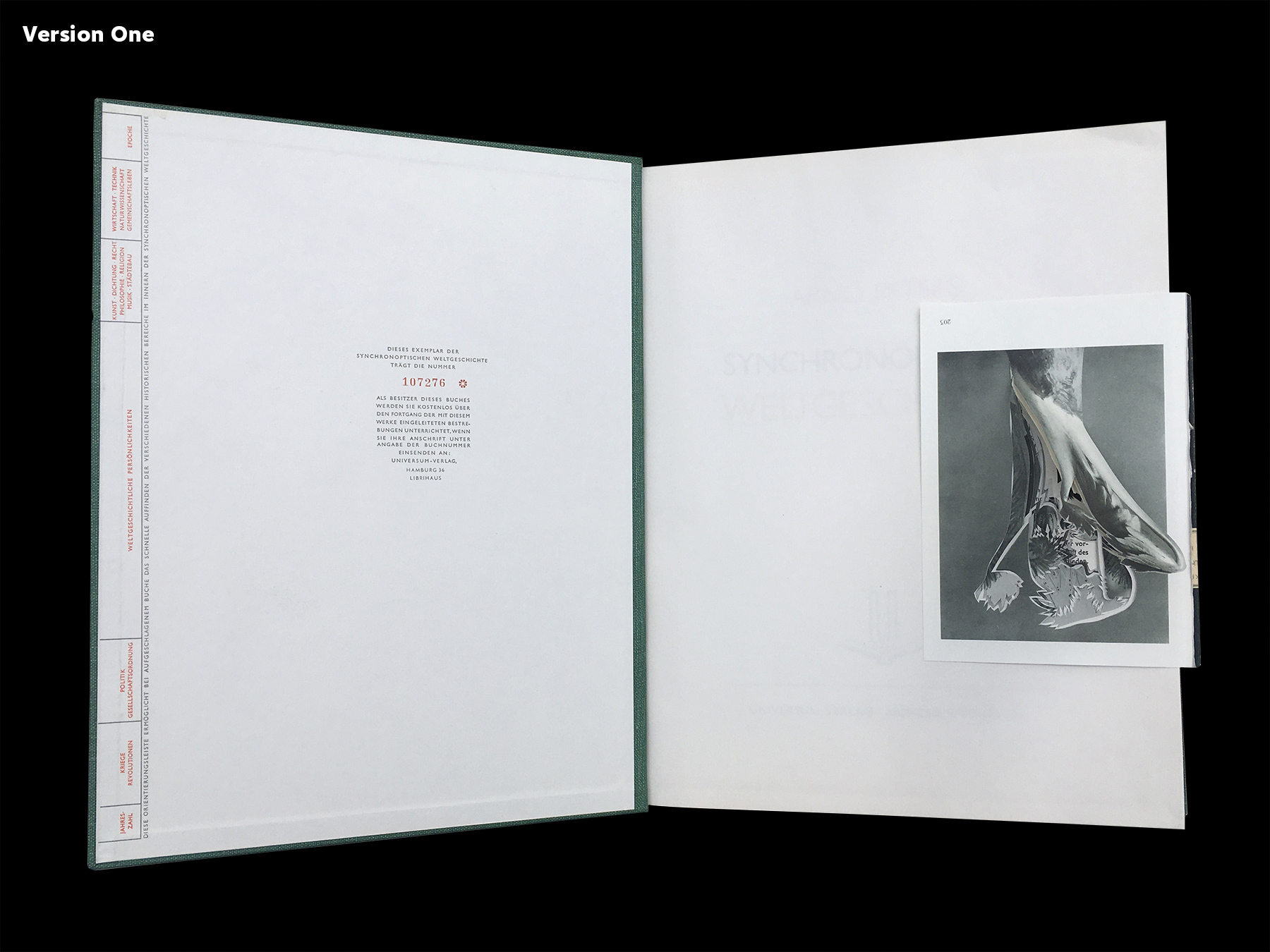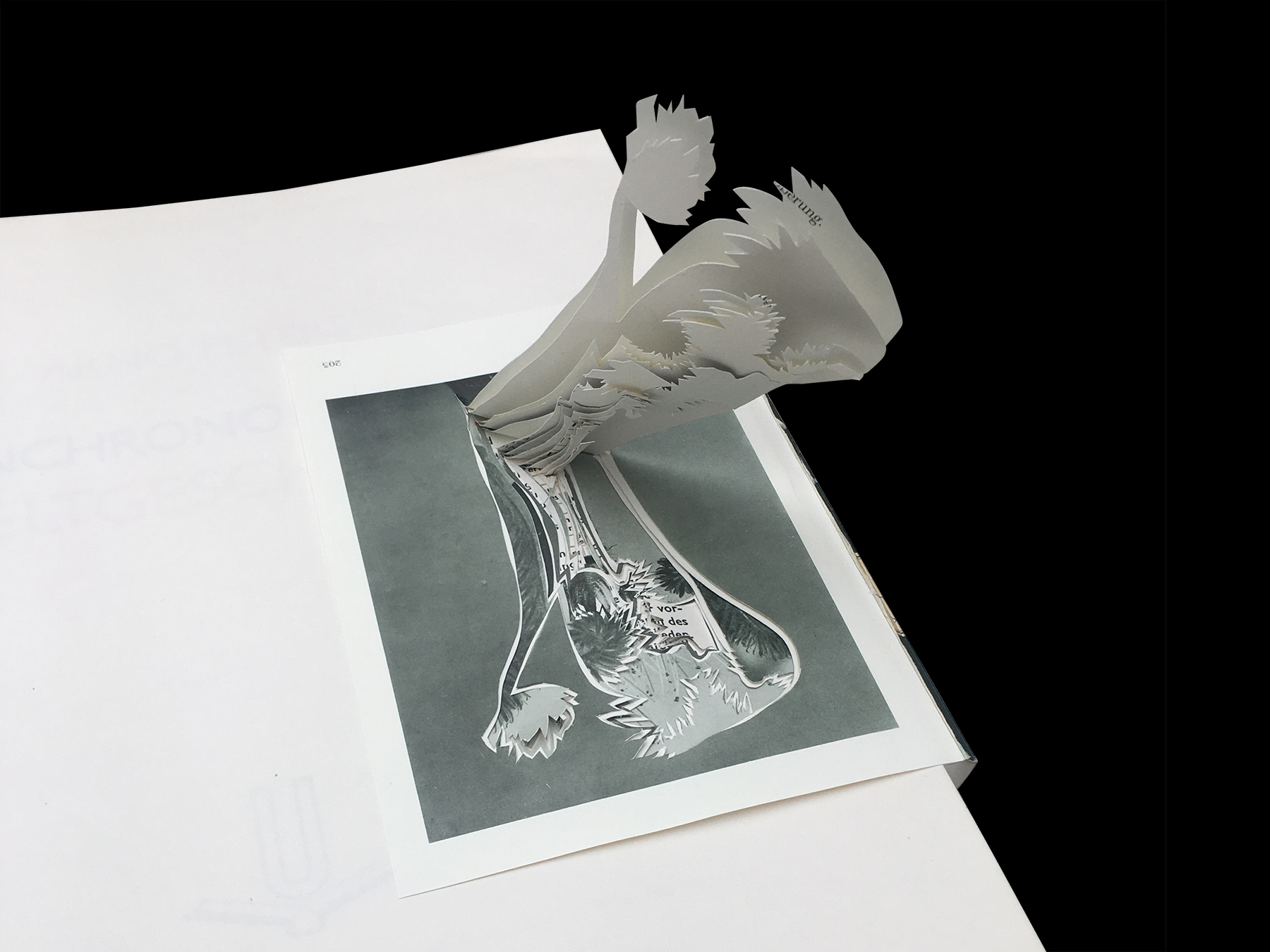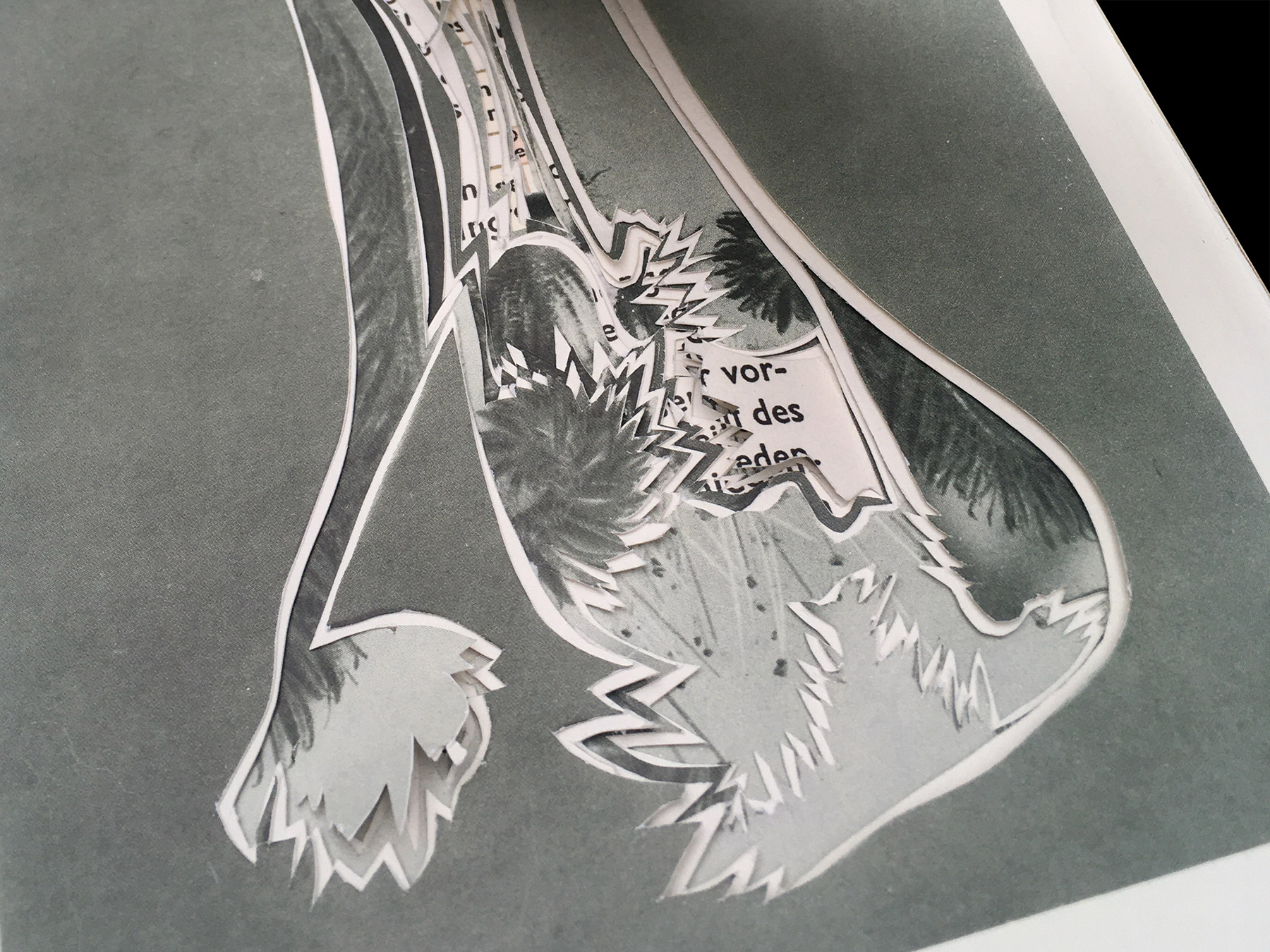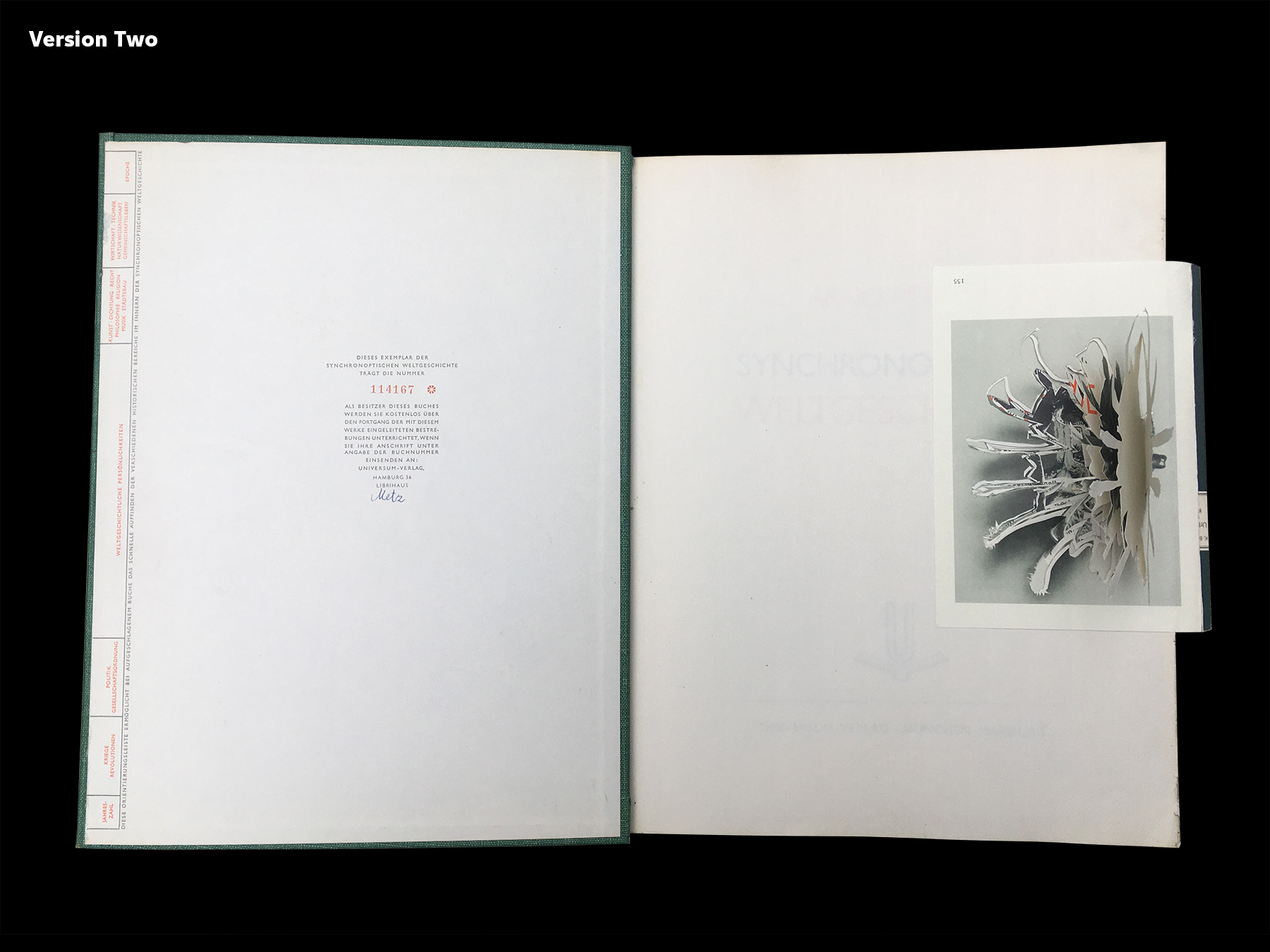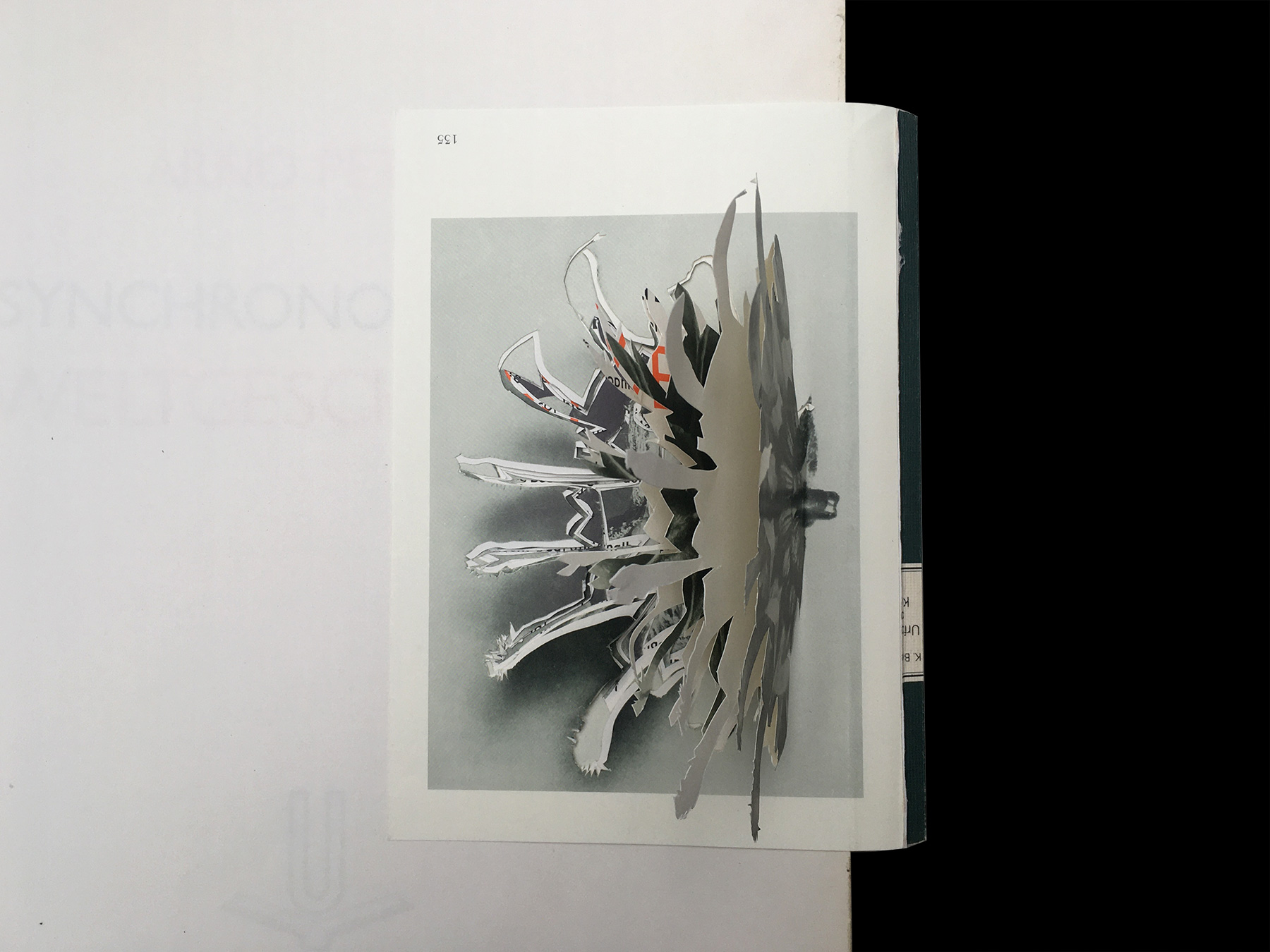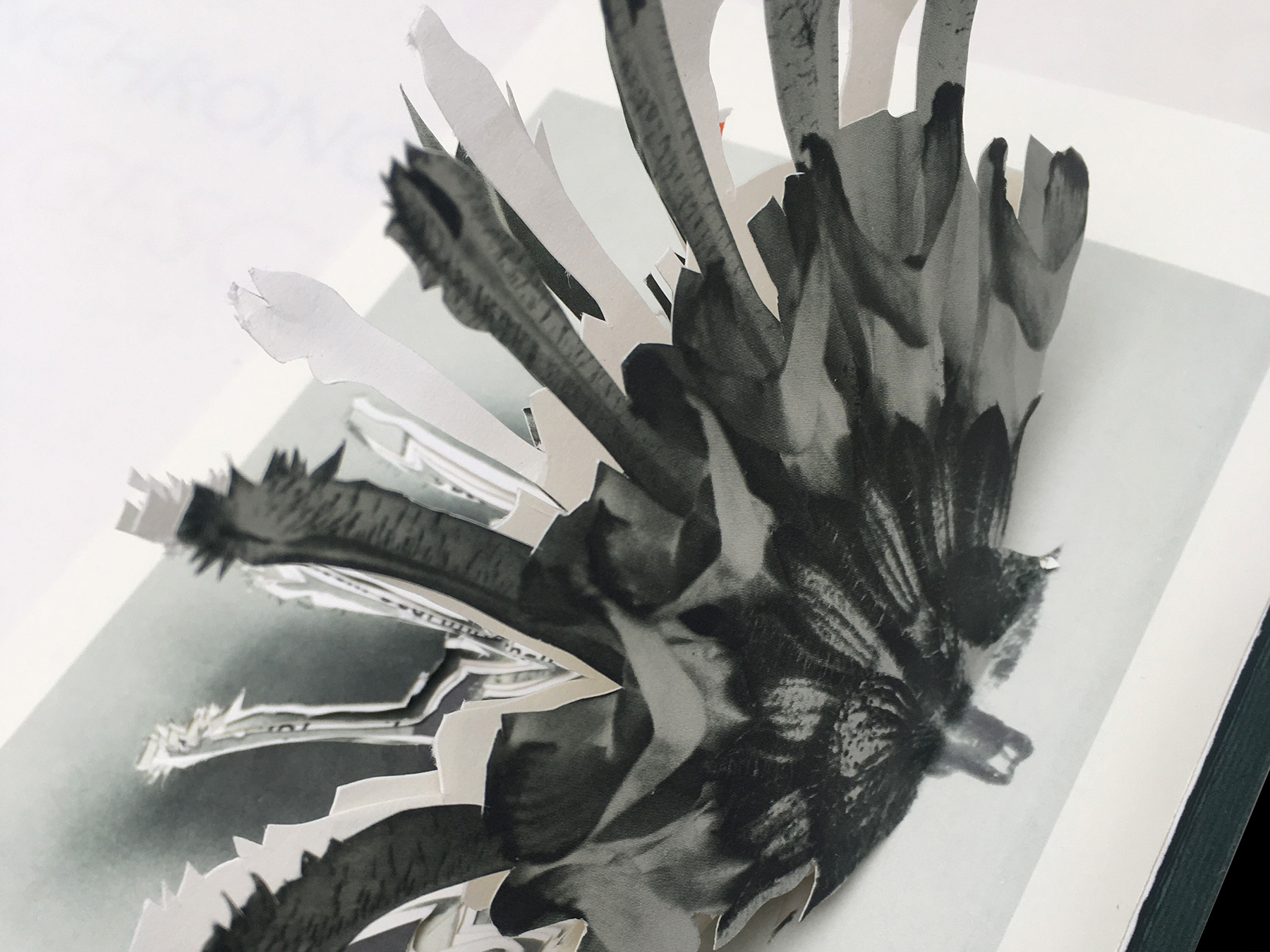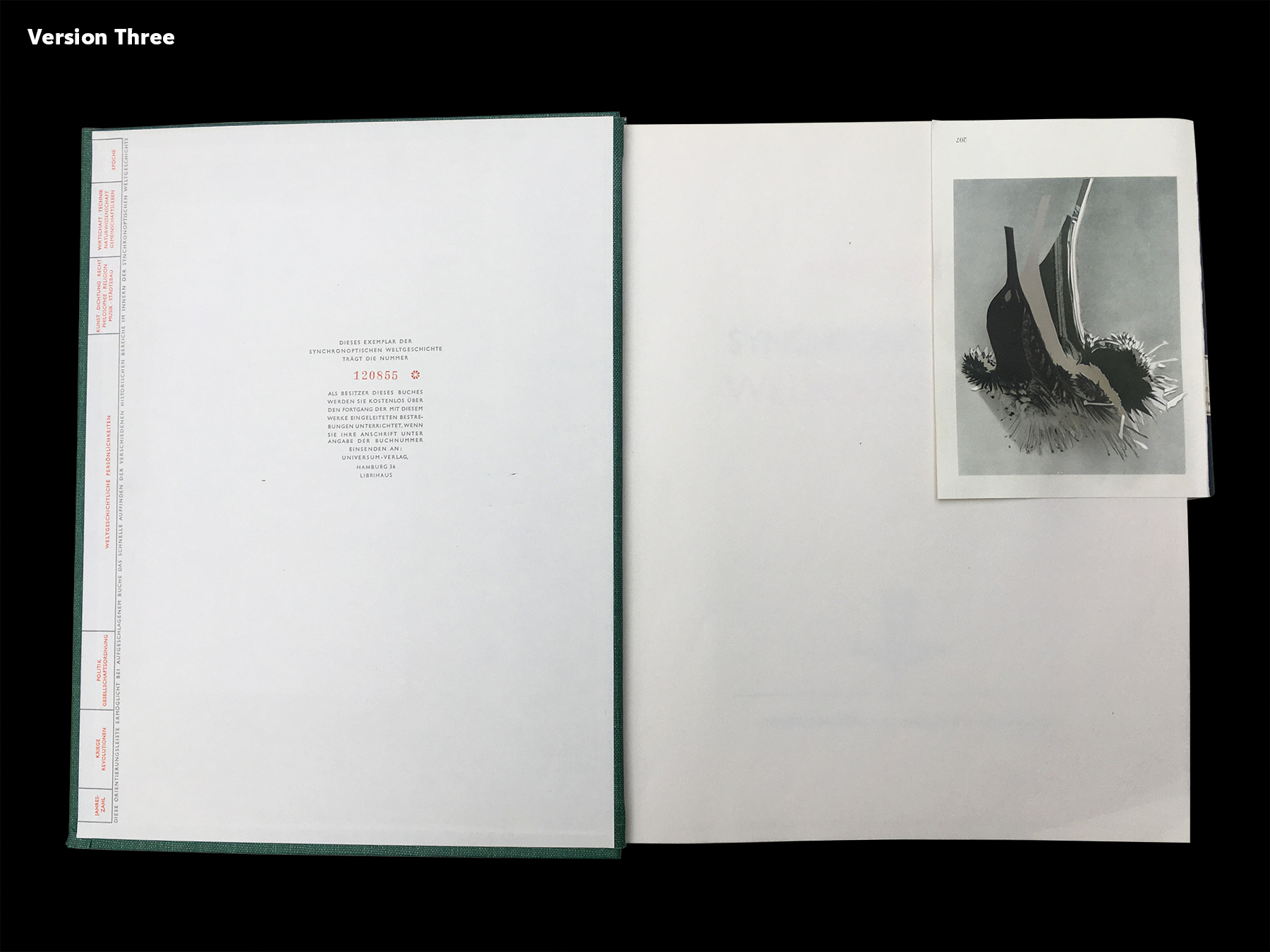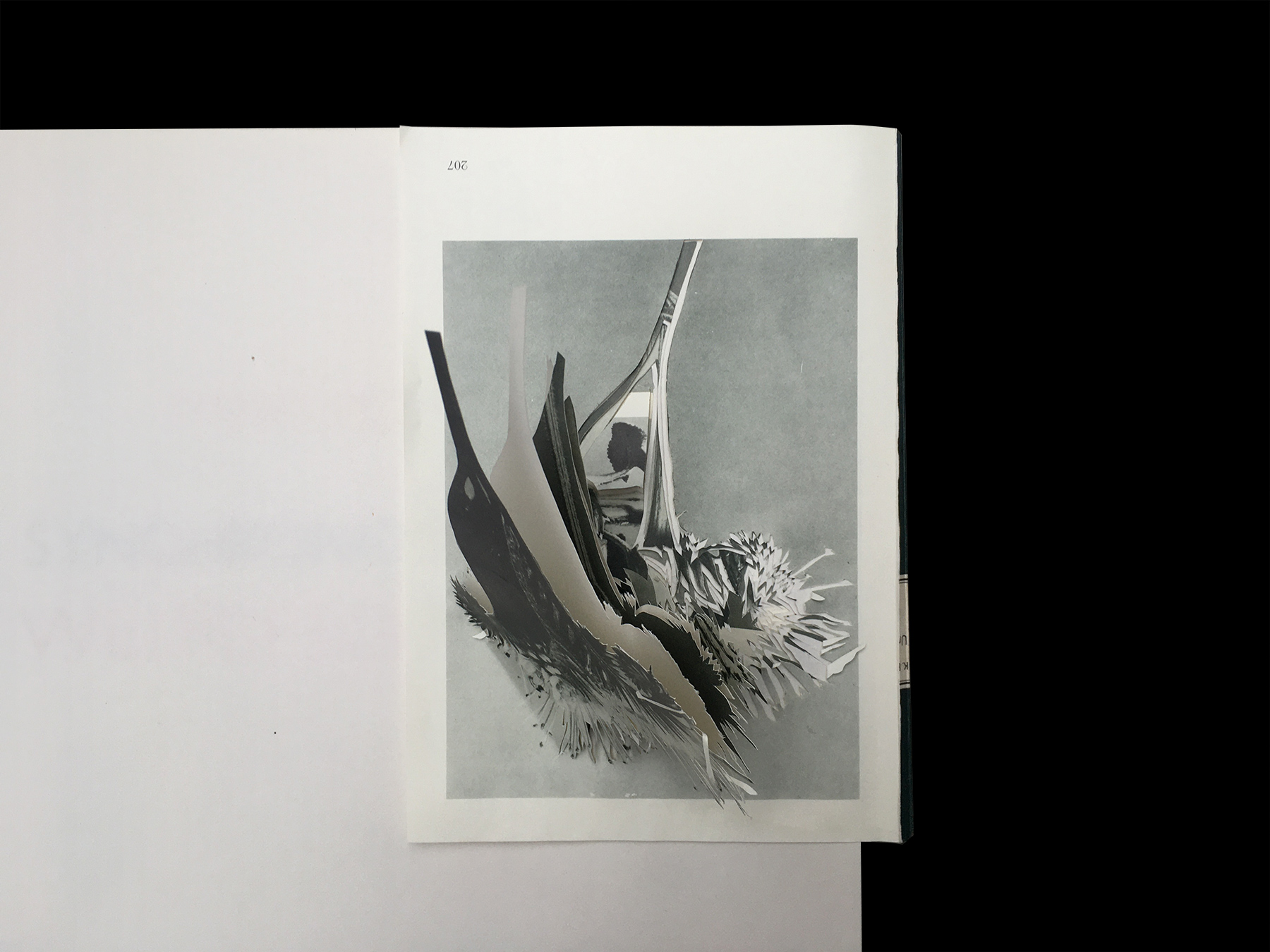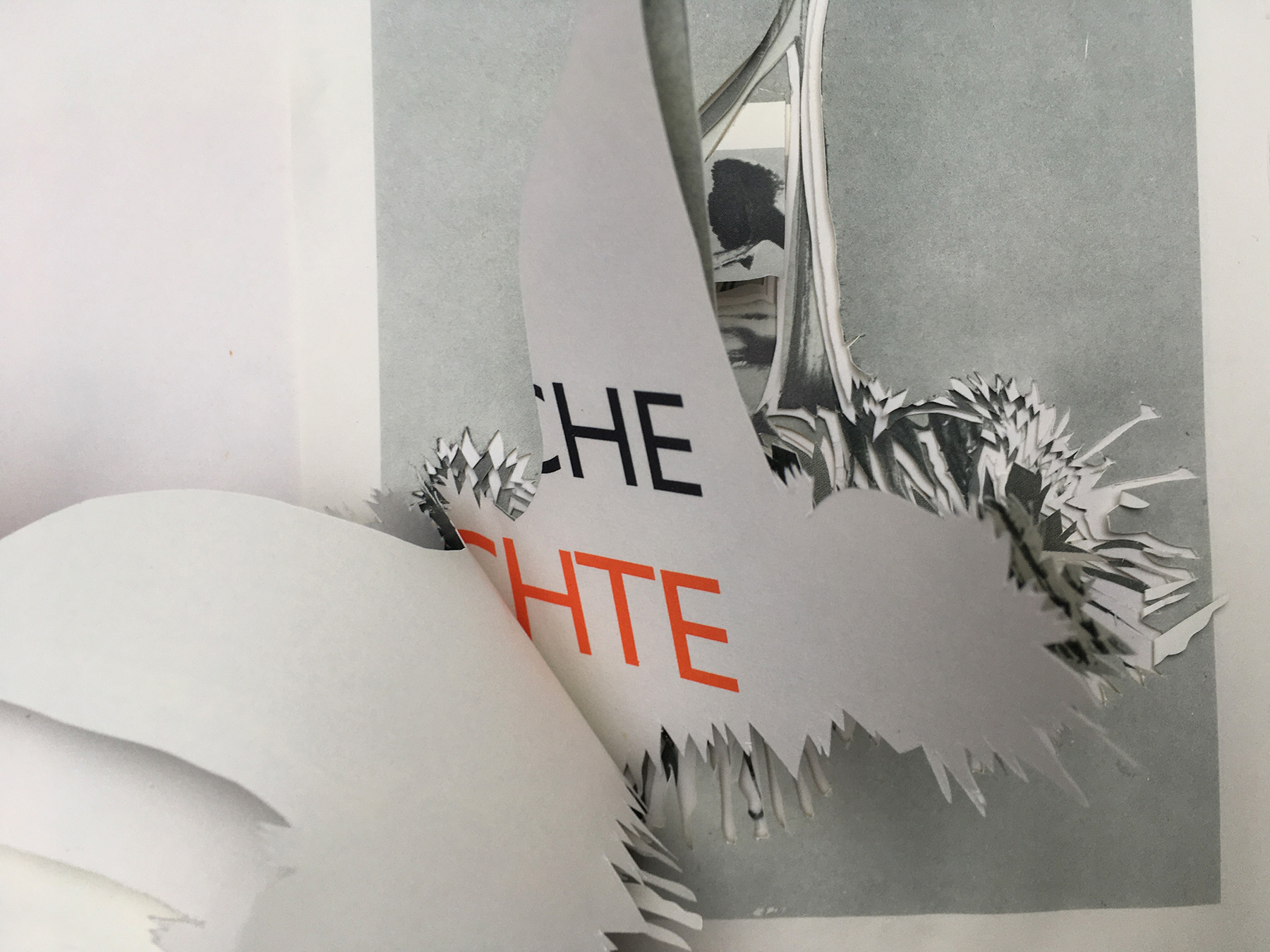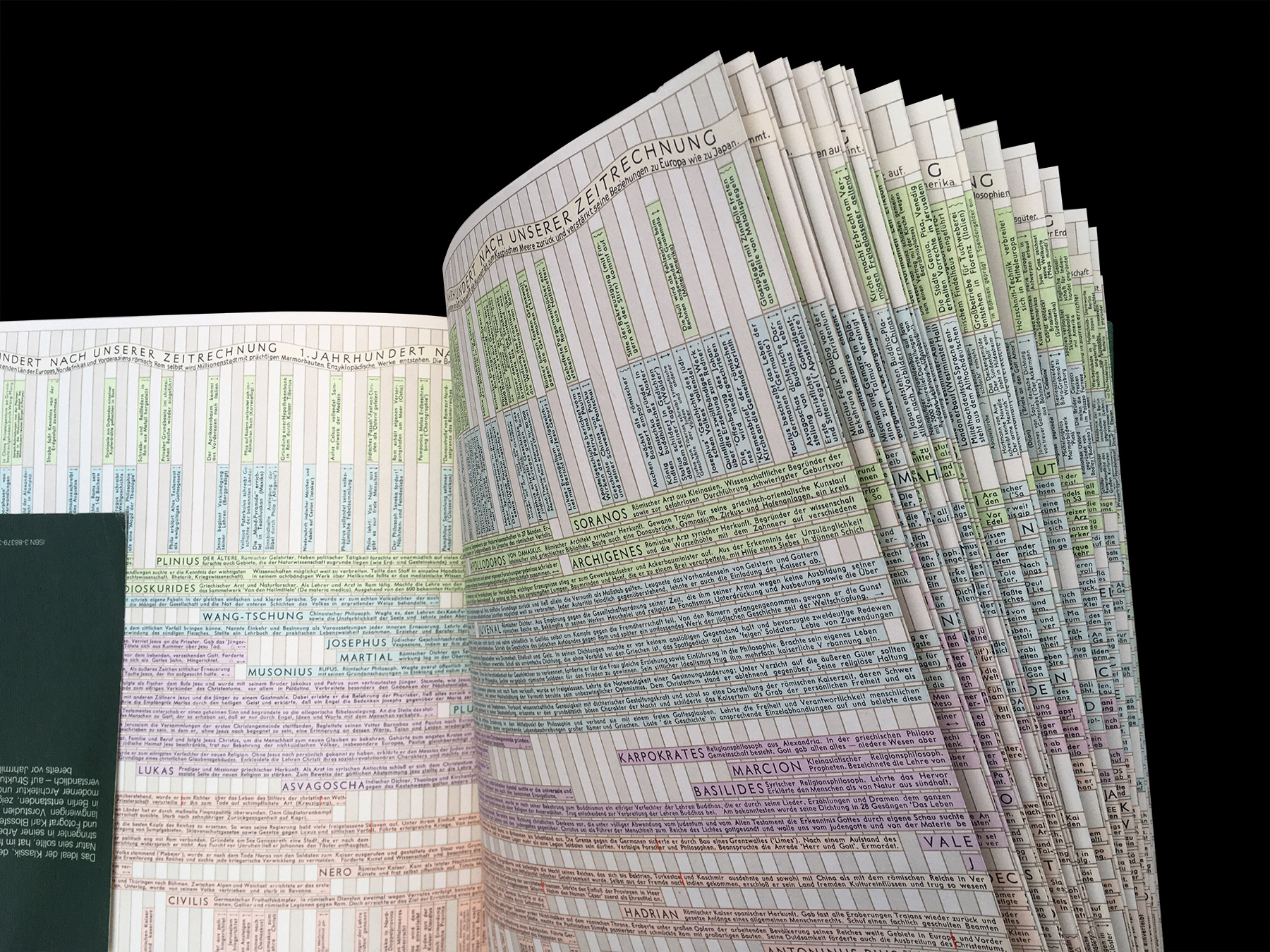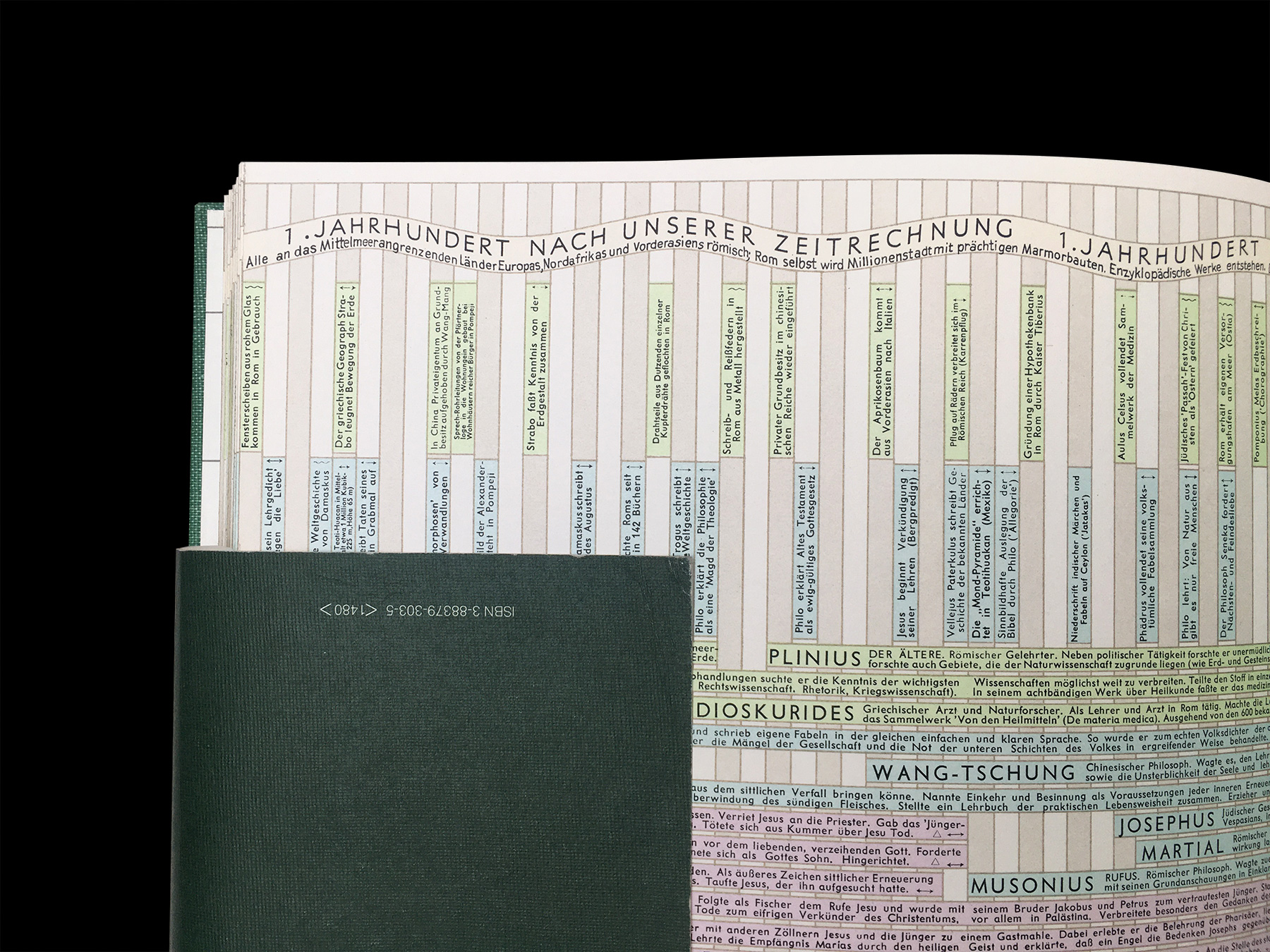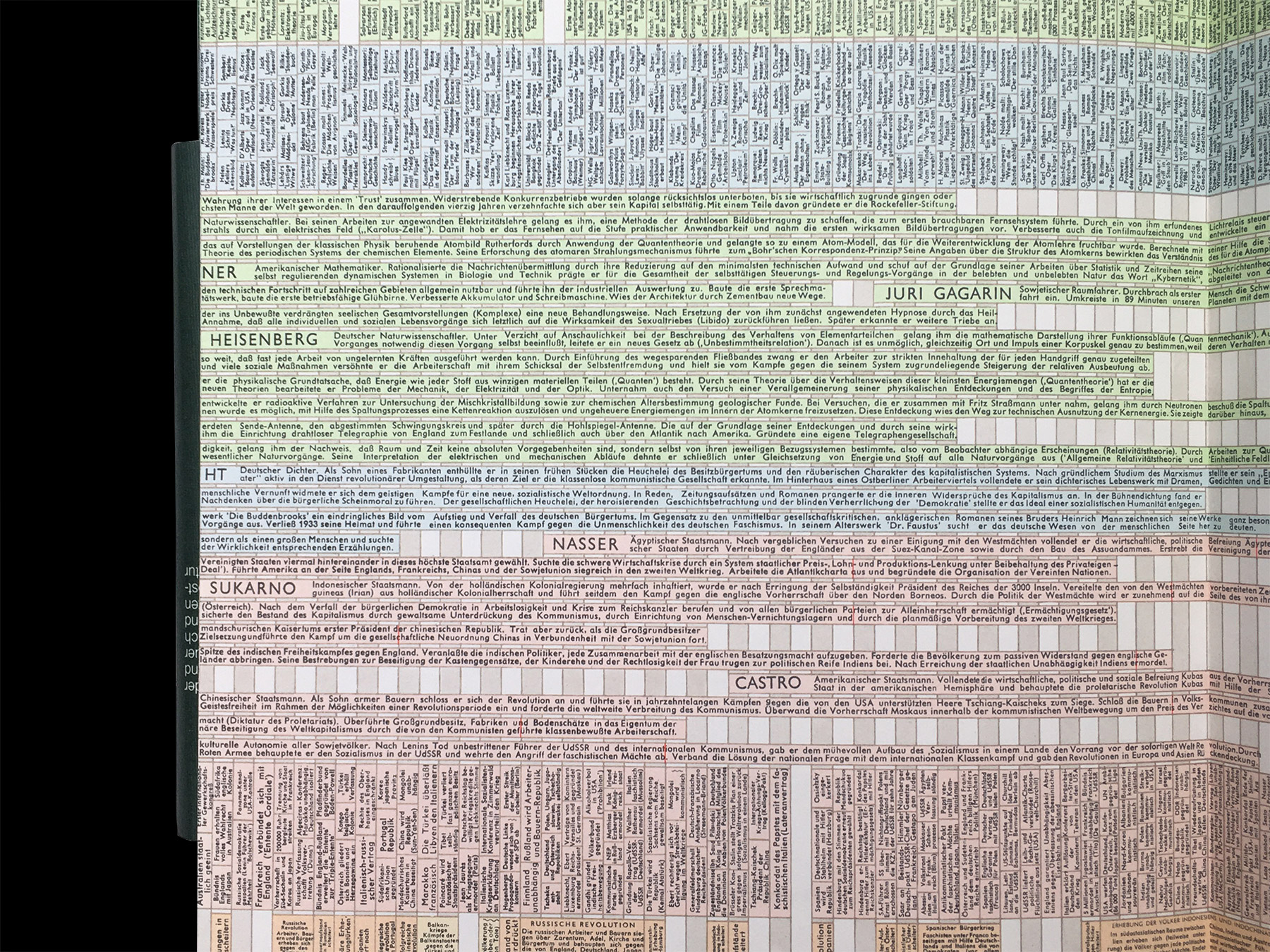 buy